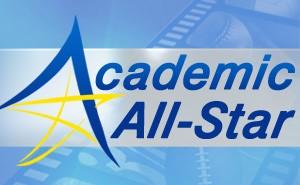 RICHLAND, Wash. -- Richland High School senior Paige Goulet has a 3.9 GPA. She is involved with DECA, NHS and Key club.
"She definitely has a lot of leadership values that she brings to the team. All the young kids -- we have quite a few freshmen on the team -- have learned from her. Hopefully they'll pick up on her hard working habits," said Casey Emery, Richland softball head coach
"Homework has always been my number one thing. I get home from practice or school in the afternoon and focus on homework, and then if a friend asks to hang out, I will after I've done my homework," Goulet added.
In league play the softball captain leads the Bombers with a 6-1 record to go along with 37 strikeouts.
"She's very crafty, great control, great ball movement, and she's very smart. So she'll outsmart you as the game progresses," Emery said.
Goulet means business on the pitching mound, and her entrepreneur parents inspire her to study business at Arizona State University.
"My parents definitely. They're both very hard workers. My grandparents, aunts, uncles. I come from a family who likes to work hard. I think it's in my genes," Goulet said.