UPDATE: Sunset Hill Brush Fire Ruled An Accident
Posted:
Updated: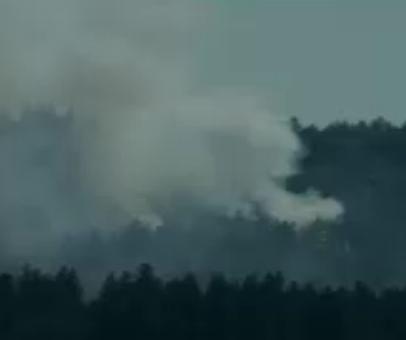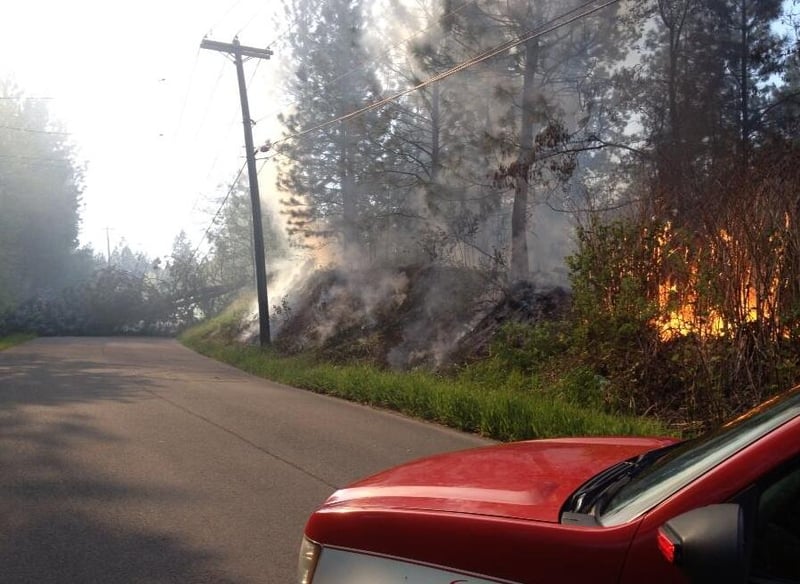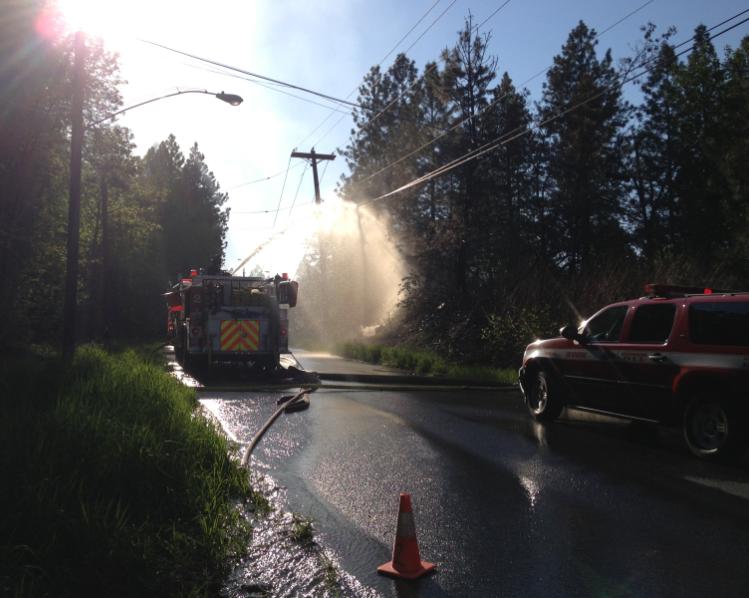 SPOKANE, Wash. - Fire investigators say a man cutting down a large tree sparked 3 "spot fires" on Thursday on 16th Ave. near Milton.
That tree fell on Avista power lines causing at least 2,000 people to temporarily lose power Thursday evening. Spokane Fire investigators say no criminal charges will be filed against the man who cut down the tree.
However Avista crews are conducting its own investigation. Avista says it is currently an "on going investigation" but it's possible the company could seek reimbursement from the man who cut down the tree.
Avista could not put a specific dollar amount on the equipment that was damage but damage to poles and wiring could be in the thousands. No homes were damaged in the fire. It took fire crews several hours to contain and put out the fire.
PREVIOUS STORY:
UPDATE: Spokane Fire crews responded to a brush fire just before 5 PM on 16th Ave near South Milton Street on the Sunset Hill on Thursday afternoon. Fire crews say a large tree fell on some power lines which sparked 3 brush fires in the area.
There are several homes in the area and fire crews say only one home was threatened by the fire but did not sustain any damage.Fire crews are investigating a cause and why the tree fell on the power lines.
Several neighbors tell KHQ's Dylan Wohlenhaus they believe the fire may be intentional. Two neighbors say they saw a man walking out of the woods with a chainsaw just before the fire started. Fire officials say they are investigating those claims. At least half of an acre has charred. There are no reports of any injuries.
PREVIOUS STORY:
SPOKANE, Wash. - Right now crews are battling a brush fire in the area of 14th & S. Luke just south of Finch Arboretum. We have a KHQ crew on the way to the scene. A downed power line is believed to have sparked the fire. More than 2,000 Avista customers are without power. So far no injuries are being reported. As soon as we learn more details we'll post them here on KHQ.com, Facebook and our Twitter news feed.