New Seahawks and Sounders FC License Plates to Benefit Children
Posted:
Updated: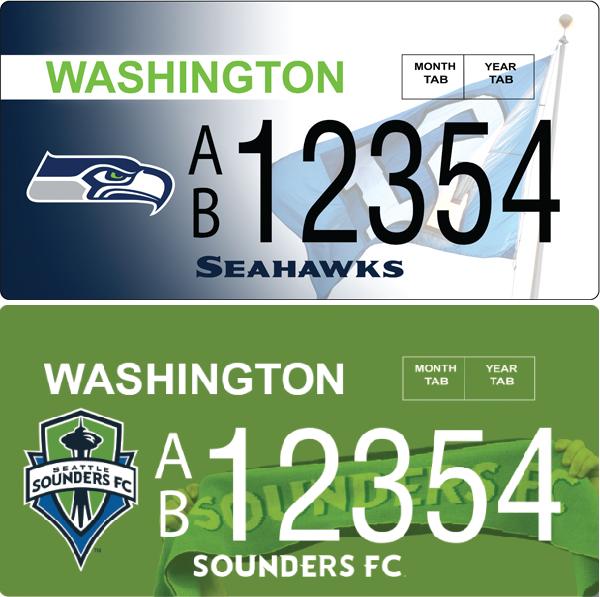 RENTON, Wash. - Washington state Governor Jay Inslee says the state's newest license plate is a way for sports fans to give kids a great future.
The preliminary designs (pictured here) for the Seahawks and Sounders FC license plates were revealed at a bill signing ceremony with Inslee last week.
Net proceeds from Seahawks plate sales will go to InvestED, a Seattle-based non-profit that partners with schools statewide to help students from low-income families pay for clothes, shoes, school activity cards, testing fees and other student needs.
The bulk of the proceeds from Sounders FC plate sales will benefit Washington State Mentors, which is a partnership based in Issaquah that provides grants and assistance to youth organizations across the state.
A third non-profit, the Association of Washington Generals will receive a smaller portion of the Sounders FC plate sales. The AWG recognizes outstanding individuals and promotes a variety of civic and veterans causes.
The preliminary license plate designs were submitted utilizing templates provided by the Department of Licensing, but the DOL will work with law enforcement to ensure readability before the designs are finalized.
The non-profit groups are developing promotional programs to increase fan awareness of the license plate program, including an event to auction off the first 25 team plate numbers. Program details will be announced this fall.
The plates are scheduled to be available by registered car/vehicle owners in January 2014.