AAA: More Driving, Less Flying on Memorial Day Weekend
Posted:
Updated: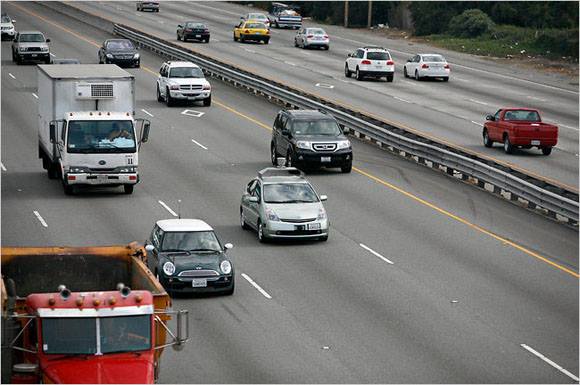 SPOKANE, Wash. - AAA say it expects nearly 35 million Americans to travel at least 50 miles from home during Memorial Day weekend.
That's nearly a 1% decrease from the 35.1 million people who traveled at least 50 miles last year.
AAA says more than 31 million people (89%) will drive, compared to the roughly 2 million people (about 7%) who plan to fly. The number of people flying this year is a significant decrease from last year, down about 8%.
AAA says the remaining 4% of holiday travelers will go by train, bus or boat.
The survey by the travel company says the average distance traveled by Americans this week will be about 690 miles, up 48 miles from last year's average.
AAA analysts say the reason for the increase in driving travelers could be due to falling gas prices and the rise in other travel costs. Since national gas prices peaked at the end of February, motorists nationwide have felt welcome relief at the pump. The current national average price is $3.66 for a gallon of regular gasoline, which is two cents lower than this time last year. However, tight regional supplies and refinery maintenance - both planned and unplanned - have resulted in dramatically higher pump prices on the West Coast. In particular, gas prices in Washington are averaging $4.01 per gallon for self-serve regular unleaded gasoline, up 33 cents during the past month, but still 23 cents lower than a year ago.
AAA has also named Walla Walla as one of its favorite destinations in the Pacific Northwest for Memorial Day holiday road trips. Here's what the company had to say:
"Foodies flock to this small agricultural city located in its namesake valley in southeastern Washington, five miles north of the Oregon border. The region's fertile soils nourish a wide range of crops including the world famous Walla Walla sweet onion. The city continues to receive accolades for preservation in its charming historic core and shopping districts. Its rapidly expanding vineyards and wineries have earned it the moniker of 'The Next Napa Valley.'"