AAA Travel Experts Name Walla Walla a Memorial Weekend Destination
Posted:
Updated: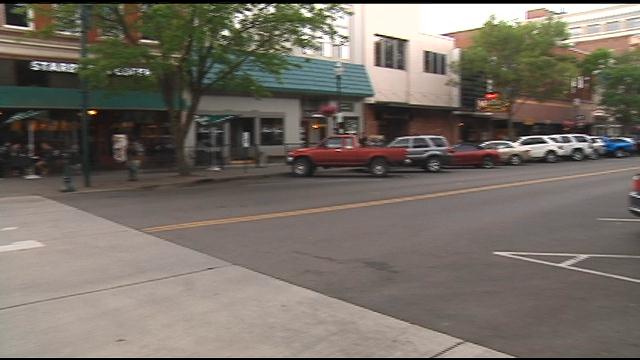 WALLA WALLA, Wash. - AAA said Walla Walla is one of their travel experts' top three Memorial Day weekend must-go placed in Washington.
The city so nice they named it twice is just 49 miles from the Tri-Cities and 130 miles from Yakima. While Walla Walla is well known for wine, AAA's top pick named it a place for 'foodies to flock.'

"Well, I will say that wine has absolutely brought the food here. It's something that naturally followed. If you've got good wine, you wanna have good food to go with it," said Jennifer Northam of the Downtown Walla Walla Foundation.

"We've been making sausages for 30 years, so a lot of people know about it and we don't even advertise because people talk about it anyway," said Patrick Walsh. He's the son of State Representative Maureen Walsh. Their family expect a busy weekend with tourists like Chris Pasco in town. But Pasco is no stranger to Walla Walla.

"My family actually ran the general store about a block that way in the 1880's," said Pasco.

Regardless of whether it's the food or the wine...

"It's pretty weird seeing every other store front be a wine place. But it's great because it makes it a lot more vibrant," Pasco said.

"We expect full rooms this weekend," Northam said.

Jeremy Gonzalez has lived in Walla Walla for half of his life. He said he's seen the town change from a farming town to what AAA called 'the next Napa Valley.'

"That's an interesting kind of hot button topic around Walla Walla, actually. Some people don't like the tourism. Some people who have been here a long time, but I love it and most of the people in the community love it,' said Gonzalez.

"We were named awhile ago the friendliest small town in America and I think we really do live up to that," Northam said.