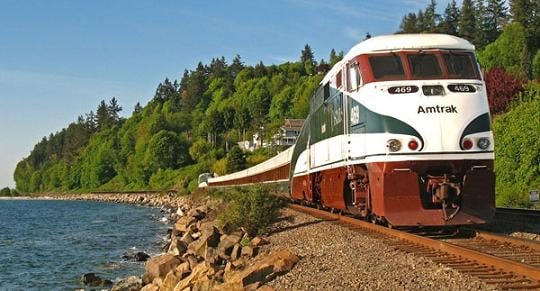 SEATTLE, Wash. - Starting Friday, Amtrak Cascades plans to add a third daily round trip train between Seattle and Bellingham to help travelers affected by the collapse of a section of an Interstate 5 bridge over the Skagit River at Mount Vernon.

Rail officials say the temporary addition will leave Seattle at 8:15 a.m. and depart Bellingham at 5:15 p.m.

Washington state's Transportation Secretary says with the help of Amtrak, Sound Transit and BNSF Railway, travelers will be able to quickly have another option.

Reservations are required. Tickets are available at www.AmtrakCascades.com .

Officials say nearly all the materials for a temporary I-5 bridge over the Skagit have arrived at the site. Once the safety board finishes the investigation and the bridge pieces are removed, the temporary bridge can be built.

The state Transportation Department hopes to meet the governor's goal of spanning the collapsed section by mid-June.