Recent Study Shows New Teachers Unprepared to Educate
Posted:
Updated: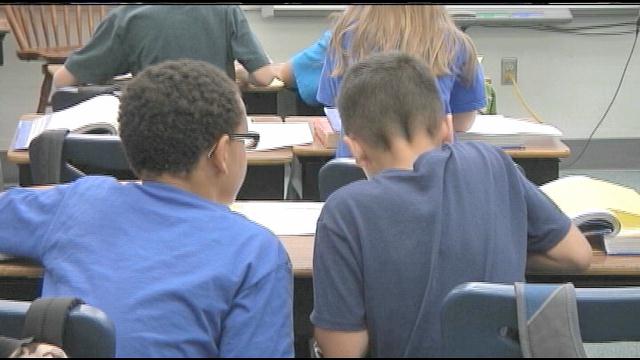 KENNEWICK, Wash.-- A recent national report criticizes the preparedness of new school teachers. It calls for reforms to ensure that when teachers enter the classroom, they're ready.
At the Kennewick School District, they say they have programs in place to make sure new teachers thrive on the job, not flounder.
But a new study says more work needs to be done to make sure all classrooms have teachers who are prepared.
A new report by the National Council on Teacher Quality says teacher training programs aren't preparing new teachers for today's classrooms.
First year teachers reach about 1.5 million students nationwide.
In Kennewick schools, a mentor program for new teachers helps to ensure they're prepared for the first two years on the job.
"It could be one on one, it could be classroom visits. There are also workshops the educators put on. So it covers a lot of different ground. The observation is so helpful," said Lorraine Cooper, Kennewick School District spokesperson.
The study suggests education programs should make it more challenging to get in and raise education standards.
Many programs require classroom experience before graduation.
"In the classroom, throughout your teaching, before you graduate is absolutely vital. It's allowing you to experience to work hands on with children, be engaged with children, working collaboratively with qualified teachers," said Liz Beseda, a new 3rd grade teacher at Basin City Elementary.
The push is for effective results, not just a teacher certificate.
"I do think it really is important as a teacher to see a human being in a classroom and how they're interacting rather than just on paper and pencils," Beseda said.
"Often it's a matter, in our case, of classroom management. You have the talent but are they prepared at actually handling a classroom. Those skills, sometimes you just have to learn those things on the job," Cooper said.
Education degree programs graduate about three times as many teachers than actually get hired each year.
The council says it's time to reassess our standards when it comes to who we choose to lead our classrooms.