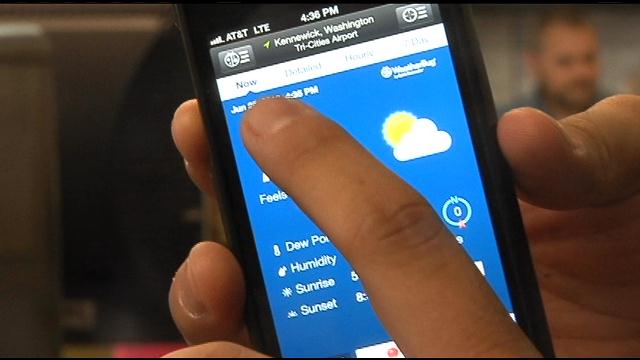 NBCRightNow.com - With the stormy weather Washington has been getting, lightning strikes often are not far behind. This week is National Lightning Safety Week.
Weather experts like NBC Right Now's own Tim Adams and Mike Linden use Doppler radar to see where lightning has struck in our region. But with the help of a new app feature, you can also be aware before lightning strikes.
The popular WeatherBug app has now added what they call "Spark". It is a feature that allows users to track how far away the nearest lightning storm is from your current location.
"The first thing we always say, 'when thunder roars, stay indoors,'" explained Mary Wister of the National Weather Service. "If a person hears thunder they are close enough to the sound to be struck by lightning."
Using the "Spark" feature on an Apple or Android phone, the WeatherBug app will update the lightning conditions every 60 seconds. One tip Wister gave is to not lay flat on the ground when a lightning storm passes, which is a common misconception. She said to take up as little space as possible and stay away from tall buildings or antennas.