Stuck In A Backup? WSP Suspects Drivers Who Text!
Posted:
Updated: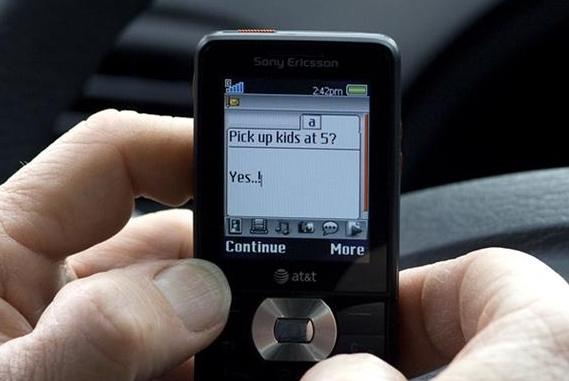 OLYMPIA, Wash. - The Washington State Patrol is beginning to suspect that many of the collisions which cause traffic backups and delays are caused by people who are texting and driving at relatively low speeds. Those backups impede traffic, frustrate other drivers, and impact the state's economy by interfering with freight mobility.
"You and I are sitting in traffic, going nowhere, because someone ahead of us was texting," said WSP Chief John R. Batiste. "We think texting is a factor in far more of these minor collisions than we'll ever be able to prove."
Today's guidance is a departure from the State Patrol's historic practice of offering advice only when they have objective data. The Patrol knows with great certainty the number of people killed by speeding, impaired driving or the failure to wear a seat belt.
Not so with texting-while-driving in collisions which cause only minor property damage. Traffic violations that lead to minor collisions are civil infractions, not crimes. "We do not have the legal authority to get search warrants for cell phone records in cases of minor collisions," Batiste said. "Our priority in those cases is to get traffic moving again."
Batiste said that texting while driving is risky behavior, regardless of your speed. He urged drivers to put down their phones, period. State Troopers cited over 1,000 drivers last year for texting at the wheel.
Over 6,600 drivers were cited for talking on their cell phones without using a hands free device. The fine for any cell phone violation is $124.
"Sometimes people assume that you're going to take off from a green light and intersection when in fact you're sitting there texting on your phone and you don't move," explained Trooper Chris Thorson. "So then we're finding out that people are getting rear ended by other vehicles because people are either driving slow or they're not leaving at green lights when they should be."
If the traffic violation results in a collision, additional fees could be added.