Man Injured in Shooting with Sawed-off Shotgun
Posted:
Updated: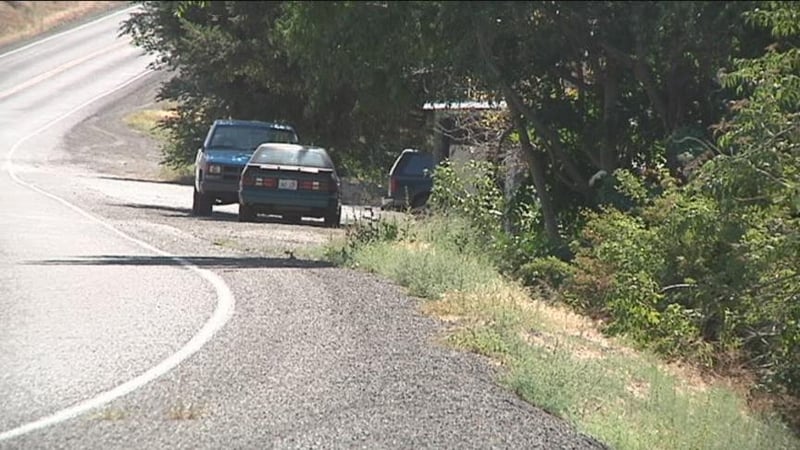 UPDATE:

YAKIMA, Wash., --Yakima Police detectives now have a 21-year-old Yakima resident in custody following a shooting on the 1600 block of Thorp Road.
Police say the suspect is alleged to have been in a car with other people at the time of the shooting at the Thorp Road residence.


UPDATE:
YAKIMA COUNTY, Wash.--A 25-year-old Yakima man is recovering after he was shot in the head Monday night.

Yakima County Sheriff's Deputies said Jaime Padilla was standing outside a friend's house along the 1600 Block of Thorp Road near Wapato when a car pulled into the driveway.

Padilla got into an argument with the two people in the car and that's when deputies said one of the suspects opened fire and then drove off quickly.

Neighbors said this type of violence is unusual for the area, and it's a bit concerning.

"I was just worried about my dad because he was home, and I wanted to make sure he was okay because I could see the police lights from the freeway," said a neighbor.

The victim is being treated at a local hospital.

Deputies said they don't have a description of the car or the suspects at this time. Anyone with information is asked to contact Yakima County Crime Stoppers.
YAKIMA, Wash. - Yakima County Sheriff Deputies are looking for the person who shot and injured a man overnight.
Deputies say 25-year-old Jaime Padilla was outside of his friend's house on the 1600 block of Thorp Road Parker, when someone drove up, began arguing with him, got out of the car, shot him with a sawed off shotgun and then sped off.
Paramedics airlifted Padilla to Harborview Medical Center in Seattle in stable condition with wounds to his head and upper body.
If you have any information, contact the Yakima County Sheriff's Office.