Sweets Drop Game Two 5-2 to Black Bears
Posted:
Updated: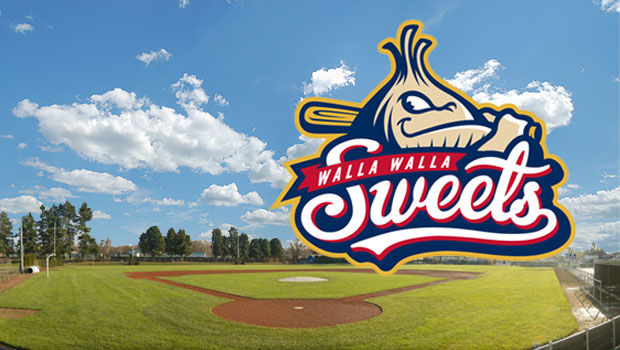 From Walla Walla Sweets
WALLA WALLA, WA -- In a game that took less than two-and-a-half hours, the Walla Walla Sweets (19-16) lost their fifth straight West Coast League game Wednesday night, a 5-2 defeat by the Cowlitz Black Bears (18-14) at Borleske Stadium. Sweets starter Jonathan Harris took his fifth loss of the season in five innings of work.
Cowlitz put quality pitching on the mound for the second consecutive game with the intent to keep Walla Walla hitters off balance. Right fielder Beau Bozett drove in a run and also scored one of the Sweets' two runs on the night, and gave credit to the staff's off-speed pitching.
"[Jon Bjorklund] had a good slider... [Billy Sahlinger] also had a really good slider," Bozett said with a shoulder shrug. "Their closer did well too. They beat us with the fastball too, so it was kind of rough."
The out-of-towners' offense began game two the way it struck in game one of the series as lead-off man Kyle Knigge singled to right field in the first at-bat of the game. Right fielder Ryan Aguilar reached on a throwing error at shortstop but Harris induced a fielder's choice and struck out a man to stifle the offense. After a walk to catcher Danny Recio, Harris induced a ground out to end the inning unscathed.
The Black Bears scratched out a trio of runs in the second as first baseman Tanner Pinkston singled with one out before stealing a base and coming home to score on a wild pitch. Aguilar and left fielder Devyn Bolansky each notched run-scoring singles to give the visitors a 3-0 lead. Harris was also tagged for a fourth earned run in the fourth inning when second baseman Dillon Ness lifted a first-pitch solo home run over the left-center field wall, the third he's allowed this year. He recorded back-to-back ground-outs before allowing a single to center fielder Austin Grebeck, whom he promptly picked off to end the top of the fifth. Right-hander Connor Dillman appeared in relief for Harris in the following frame.
Walla Walla fought back in the fifth with a pair of runs to get onto the board as center fielder Jono Herkins led off with a bunt base hit. He stole second base before Bozett drove him in with a double to the left field wall. Two hitters later, Gonzales drove Bozett in with a single to right field to pull the Sweets closer at 4-2.
Dillman allowed three hits in 2.2 innings before giving way to left-hander Sean Silva, who surrendered an earned run on two hits. As the Black Bears did in game one, a lone ninth-inning run added insurance to cap the 5-2 win over Walla Walla.
The loss ties the Sweets with the Bellingham Bells for second in the WCL-North division standings at one game out of first place Wenatchee (20-15). Despite the buzz created around Walla Walla's best season in the franchise's young history, Bozett and his teammates aren't too concerned with the standings.
"We don't really think where we're at [in the standings,]" Bozett said. "We just try to go out there and play our best every single day. Sooner or later we're going to figure it out."
Bozett also mentioned guiding words from manager J.C. Biagi.
"Basically tonight he said we've got to think 'put up 10 runs,' you know?" he said. "We've got to come out aggressive, everybody swinging, and having fun. That's what we're good at, so that's what we're going to try to do."