Othello School Teacher Admits To Sexual Relationship With Student
Posted:
Updated: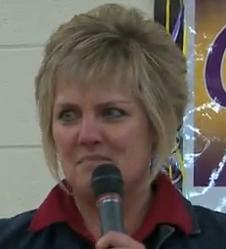 OTHELLO, Wash. - New details have emerged about the Othello teacher accused of child molestation.
Lisa Davis said the 10-year-old boy made her feel 'beautiful, wealthy & popular,' according to a 130 page police report obtained by NBC Right Now's sister station in Spokane.

Davis is facing 1st degree child molestation charges after police say she carried on a relationship with one of her 10-year-old male students. According to the police report, Davis and the boy began their relationship in late 2012.
Police say the relationship started when the boy began staying late after school with Davis. After time went on police say Davis took the boy to movies and carried on a "friend" like relationship. Police believe there were at least 3 "touching" incidents between the boy & Davis in her classroom and at a home Davis was house-sitting.
According to the police report, Davis' husband brought the alleged conduct to the attention of a school counselor. Dan Davis, Lisa's husband, is also an educator in the district. Police say Davis' husband suspected something inappropriate was going on when he noticed his wife spending a lot of time with the victim.
According to the police report, Davis eventually admitted to her family she had an inappropriate relationship with the boy. Police interviewed one of Davis' adult children who told them, "mom said the relationship started off innocently, then it moved from a plutonic relationship to including inappropriate contact."

It's not known if Davis has hired an attorney. Davis will make her first appearance in Adams County Court to face 1st degree child molestation charges Monday July 29th.