More Evacuations for People Near the Colockum Tarps Fire
Posted:
Updated: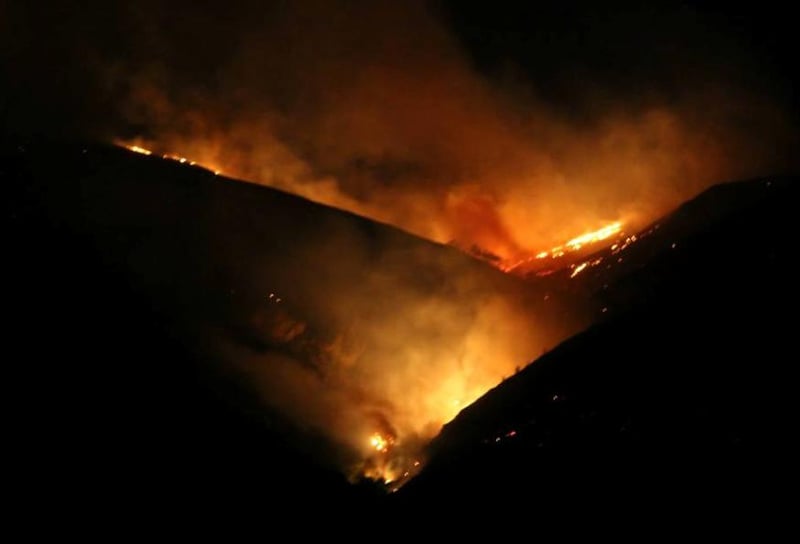 UPDATE: NEAR WENATCHEE, Wash. -- Kittitas County Sheriff's Deputies say the Colockum Tarps Fire has reached one of the established trigger points, prompting an upgrade to Level III Evacuation.
This will impact the Upper Park Creek, Secret Canyon, Hill Top, upper sections of Little Caribou, Sheep Creek and Trail Creek.
Sheriff's Deputies are going house to house notifying people of the evacuation. people needing shelter are asked to go to the Sheriff's office at 307 West Umptanum Road or to call 925-8534.
Previous Coverage:
A wildfire burning near Wenatchee has Kittitas County Commissioners declaring a state of emergency.

About 300 firefighters are working to get a hand on the Colockum Tarps fire

The blaze has scorched nearly 60,000 acres since it started Saturday. At least three homes and several outbuildings have burned while another 60 homes have been evacuated.
The Kittitas County Sheriff has established a level three evacuation notification for the western shore of the Columbia River from the northern boundary of Kittitas County south to Skookumchuck Creek and Scammon Landing. The Wild Horse Wind Farm was placed under Level 2 evacuation notice. The Renewable Energy Center is now closed to the public. A Level 1 Evacuation Notice is now in effect for the Whiskey Wildlife Area as well.
Additional Level 2 Evacuation notifications were established, affecting Colockum Pass Road, Trail Creek Road, Sheep Creek Road, Tucker Creek Road, Secret Canyon Road, Ryegrass Ranches Road, Parke Creek Road and Hilltop Loop.
At last check, the fire is about 8% contained and the cause of the fire is still unknown.