Eerkes Memorial Golf Tournament Hopes For Record Numbers
Posted:
Updated: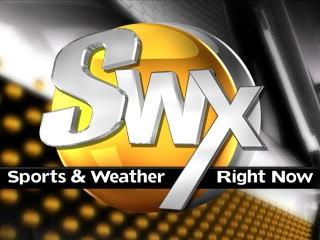 The Eerkes Memorial Golf Classic for Kids has become a premier event in the Tri-Cities, and this year organizers hope to make history. A record number of participants are expected to attend this year's auction at the Lampson International Airplane Hangar, and the beneficiaries—the Boys & Girls Clubs and Young Life—are excited about the impact the fund raising event will have on local kids and teens.
The Eerkes Memorial Golf Classic for Kids was formed to pay tribute in loving memory to Laura Eerkes, who as involved with Young Life as a teenager, and always had a heart and interest in children. Her outgoing nature and community spirit are what family and friends fondly remember about her, and why any guests rearrange their schedule to attend and support this event year aster year.
Over the course of more than a decade, the Eerkes Memorial Golf Classic for Kids has raised more than $1 million dollars. Sponsored by Dade Moeller & Associates—and with the support of Lockheed Mar­tin, McCurley Integrity Dealerships, Cadwell, Clearwater Dental, Shell and Sun Pacific Energy—one hundred­ percent of event proceeds stay local and beginning providing youth with positive activities and a safe place to grow and thrive.
The event weekend begins with an incredible Bonefish Grill dinner and Barnard Griffin Wines on Friday, August 9th, with a live auction featuring event packages, weekend getaways and other great items. The evening will wrap up with great music and dancing. Door open at 5:30 and the media is welcome to attend.
A terrific day of golf will begin on Saturday, August 10th at Canyon Lakes Golf Course, with a shotgun start at 1 p.m.
For more information on the Eerkes Memorial Golf Classic for Kids, please contact Sarah Murphy at 509-543-9980.