Red-hot Sweets Cooled Off as Sox Take Advantage in Division Series Opener
Posted:
Updated: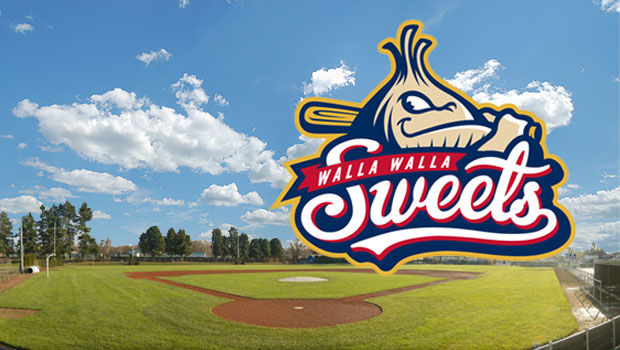 From Walla Walla Sweets
WENATCHEE, WA -- Two-out offense played a key role for the Wenatchee AppleSox Tuesday night at Paul Thomas Field, scoring seven of their eight runs with two down in an 8-4 defeat of the Walla Walla Sweets in the opening game of the WCL Division Series. Starting pitcher Sean Silva took the loss after lasting just 1.2 innings on the mound, roughed up for five earned runs after recording the first two outs in the opening two frames of the game.

Lead off man Brett Stephens struck out swinging in the first, and second baseman Grant Palmer followed suit. However Brock Slavin, who played stellar defense in center field and led the Sox in walks during the regular season, prolonged the first inning with an eleven-pitch at-bat. He reached first base via the base on balls before first baseman Connor Spencer singled to move a man into scoring position. Stockton Taylor walked to load the bases as left fielder Eric Hutting drove Slavin in with another base hit. Two more singles and a bases loaded walk put Wenatchee ahead 4-0 by the end of the first.
Silva sat down the first two men of the second frame as well with an easy ground ball back to himself and a sharp line out to center field. However Spencer struck again with a solo home run deep to right-center field to pad the Sox lead at 5-0. Silva surrendered a single to Taylor before an error at third base prompted manager J.C. Biagi to make a switch. Right-hander Connor Dillman, put into a difficult spot in relief, walked the first three hitters he faced in his 1.1 innings on the mound.
Behind 7-0, Dillman worked a quick third inning, stranding a man at second base before lefty Joe Arlt took the reigns in the fourth. Tagged for one run in the inning, Arlt effectively stopped the bleeding to give Walla Walla a chance to fight back.
With right fielder Kris Paulino on second by virtue of a ground rule double, catcher Renae Martinez homered deep to left field to put the Sweets on the board in the seventh. AppleSox starter Beau Kerns, who went seven or more innings in five of his nine regular season starts, lasted eight complete Tuesday night despite that long-ball, striking out four Sweets hitters.
Walla Walla began to rally in the ninth off of closer Lars Rider. Paulino singled to left-center as designated hitter Dominic Miroglio followed with a double to the left-center field wall to shave the deficit to 8-3. Martinez notched a third consecutive single before shortstop Nick Vilter flew out to deep right-center, scoring Miroglio. However with runners at the corners and two out, first baseman Matt Mendenhall struck out swinging to end the game.
The series shifts to Borleske Stadium Wednesday night for a 7:05 p.m. first pitch in Game Two of the 2013 WCL Division Series.