QR Codes Gaining Popularity
Posted:
Updated: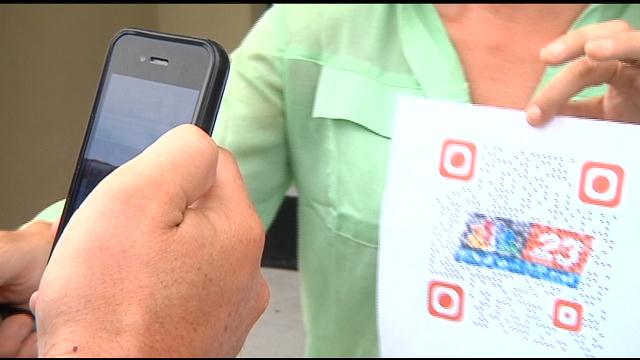 WALLA WALLA, Wash. - Quick Response Codes, better known as QR Codes, seem to be popping up in more and more places these days. From business cards to billboards, these new generation barcodes are now fairly commonplace in advertising campaigns.

It's estimated that one in five American have scanned a QR Code on a mobile device, like a smartphone or tablet. Some Androids come with the scanner app preloaded and some phones you have to download it, but it's free.
The AMI Ad Agency works with clients all over the northwest. About 80% of their work now includes QR Codes. The squares hold the information and the more black you see, the more time it will take to load.
"It's measurable so when we track and report back after the advertisements made, we track and report back to clients how effective was that placement," said Creative Director Jeff Wright.
For AMI, they see about 30% effective rate on the QR Codes. It's the tracking that keeps their clients intrigued. You can see real time data for the number of scans, demographics and even where it was scanned from.
Most use professionals in their ad campaigns but you can even create your own online.
"It can go to videos, vcards, it can download your facebook automatically to go like us. It's great for consumers to scan information. McDonald's is using it right now to scan their nutritional info," said Director of Digital Media Katie Oblisk.
QR Codes are most common in flat forms like in newspapers, fliers or billboards. They're less common on TV or on the Internet.
The challenge for advertising agencies is making them fit.

"There's ads that we have to really sit down and think about how we can make this effective without looking like an afterthought on the ad," said Wright.
Just like any new technology this could be a passing fad. Already, a less mainstream version of scanning images is gaining popularity where you simply scan a picture and your device reads the information in its pixels.