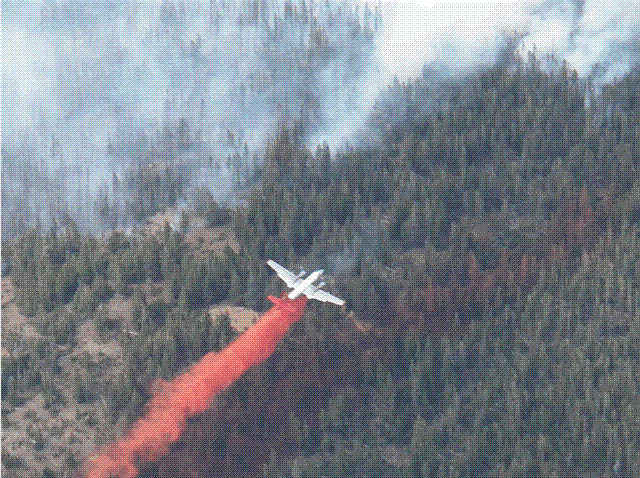 UPDATE (8/19/13): Firefighters battling the Vinegar fire about 30 miles west of Baker City has burned approximately 858 acres.
Approximately 419 firefighters are assigned to work on the fire, which is 0% contained.

Road and area closures begin Monday surrounding the fire area. For more details on closures, call the Vinegar Fire information line at (541) 755-9003.

PENDLETON, Ore. - A fire burning in the Greenhorn Unit of the North Fork John Day Wilderness Area near Vinegar Hill has doubled in size.
The Vinegar Fire is now burning an estimated 300 acres. The fire is burning in steep, rugged terrain in a remote area on the south end of the Umatilla National Forest.
Thursday's suppression efforts continued to be from the air. Aerial resources supporting the fire involved bucket work from Type I helicopters and retardant drops from single engine air tankers and heavy tankers. Ground resources assessed options for containing the fire.
The public can expect increased traffic on Forest Roads 52, 73, 10, and 1310 and are asked to use caution when traveling in those areas.