KPD Daily Briefing : Friday, August 9, 2013
Posted:
Updated: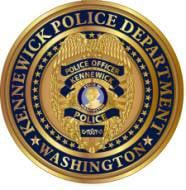 Friday, August 9, 2013
A-Shift

13-25556- Assault DV/ 400 blk E. 5th Ave.
Officer Kuehny responded to this residence for a disturbance in progress. Female suspect arrived at the located and climbed inside through a window. She then began arguing with her estranged boyfriend. During the argument she attempted to stab him with a car key and scratched him. She was arrested and booked for assault 4th DV.

13-25580 – A/FTSID / Kennewick Ave & Olympia Street
Cpl. Newton responded to a hit and run collision at this intersection. A male driving a maroon colored Dodge Durango ran the red light at this intersection and collided with a truck driven by a male vicitm. Both vehicles pulled over a block away and started to exchange info. The driver of the Durango offered to pay cash for the damages. When the vicitm stated he was calling police, the male suspect jumped into the Durango and sped off (almost striking the victim). Witnesses in the area were able to give a good description of the vehicle, but no plate could be obtained. An ILeads check was done on all maroon Dodge Durango's registered in Kennewick. One was located with an address of 1501 W. 1st Avenue (2 blocks from the collision scene). The truck was located, hidden in backyard at this residence. The driver was identified as Zachari V. Neuhart (05/31/86). Neuhart has 3 warrants and is DWLS 2nd. He has yet to be located. Investigation to continue.

13-25590- Burglary/ 1000 blk S. Cedar St.
Officer Kuehny contacted male victim in reference to a burglary report. Victim reported that he had been on vacation and had just returned home. He found that a .22 pistol, jewelry and outdoor equipment had been stolen from the residence. No signs of forced entry were located. Officer Kuehny was able to lift a palm print which has been sent to the crime lab for analysis.
13-25609- Rape Attempt/ 600 blk S. Kent St. Officers responded to this apartment for a disturbance in progress. Upon arrival officers contacted female victim. She reported that she had been at her friend's apartment when she was approached by a male she knew as Carlos. Carlos asked her if she would like a bottle of water and invited her into his apartment. Once inside the apartment, Carlos locked the door and would not let her leave. Carlos then attempted to kiss her and put his hands down her pants. The two struggled and she was able to break away. At this point Carlos began apologizing and she left the apartment. Carlos then fled the area on foot when he realized the police had been called. The Prosecuting Attorney was contacted and approved booking for attempted rape and unlawful imprisonment. The suspect was identified as Juan Carlos Isidro Rodriguez; he has been in Kennewick approximately 3 months.
C-Shift

13-25622 – Assist CPS / 402 E. 10th
Officers responded to 402 E. 10th Ave to assist CPS in removal of three children. The Case Worker provided a court order to remove 3 children from the home. The children were removed and placed with CPS without incident.

13-25663 – Trespass / 130 S. Conway Pl
Officers responded for a male subject said to be causing a disturbance at the location. On arrival, Armando Vasquez was contacted near the D building. Vasquez advised that he was at the location to speak with the mother of his child, who lived there. Vasquez also advised that he has been trespassed from the location. Vasquez was arrested for Trespassing and booked.