KPD Daily Briefing: Sunday, August 11, 2013
Posted:
Updated: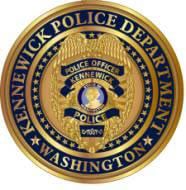 Sunday, August 11, 2013
A-Shift

13-25822- Mal/Misc/ 2600 Blk W. 1st Ave.
Vicitm reported that an unknown suspect broke out the windows to his two vehicles. Both vehicles were parked outside his apartment and nothing appeared to be missing.

13-25820- Trespass/ 400 blk S. Green Pl.
Victim called 911 to report an unknown male was in her backyard. The male then fled the area toward Safeway. Officer Rosane checked the area and contacted Mitchell Beckner who matched the description. Beckner appeared to be high on meth and denied being in the yard. A show up line up was completed and Beckner was positively identified. He was arrested and booked for trespass.
13-25839- Assault DV/ 900 blk W. 4th Ave.
Officer Kuehny was flagged down by the male vicitm who reported he had just been assault by his estranged wife. He advised that he and his wife had been arguing and he attempted to leave in their car. She jumped into the backseat and proceeded to pour beer and scratch him. She was arrested and booked for assault 4th DV. A no contact order was issued.

C-Shift

13-25854 – Burglary / 8200 blk W. Gage
Security Officer Michael Moody located a 12yoa female wandering inside the building. When asked what she was doing, she stated a black male had let her inside the building. she said, knowing that the male was inside the building, she feared he was going to do something wrong. In an effort to ensure that he did no wrong doing, she followed the male inside where she was looking for a phone to call 911. She was released to her parents. Case forwarded to the PA for review.