RPD: Level II Sex Offender-Jeffrey D. Smith
Posted:
Updated: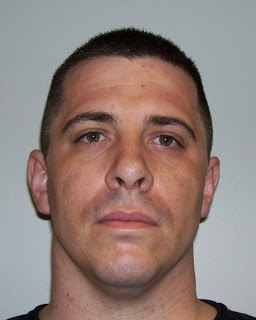 Smith, Jeffrey D., 34 year of age male, 5'08", 235 lbs., Brown Hair, Hazel Eyes
Residence: 2800 Block of Monarch, Richland

Convictions:
Indecent Liberties, Fort Knox, KY - 07/08/2011
Aggravated Sexual Abuse, Fort Knox, KY - 07/08/2011

Smith currently resides in the Horn Rapids Community Development. Smith's crimes were committed against an adult female while serving in the U.S. Army. Smith was originally rated a Level I sexual offender but has been raised to a Level II after multiple reports of him making inappropriate sexual comments towards citizens and young children while facilitating the Horn Rapids Community Pool. Smith is NOT currently on Department of Corrections supervision.

SMITH IS NOT WANTED BY LAW ENFORCEMENT. THIS NOTICICE IS FOR INFORMATION ONLY.



The treatment of sexual offenders does not guarantee they will or will not commit another offense.
This information is provided in accordance with RCW 4.24.550. The Benton County Sheriff's Office or the Richland Police Department has no legal authority to direct where a sex offender may live. Unless court ordered restrictions exist, the offender is constitutionally free to live wherever he chooses.
Citizen abuse of this information to threaten, intimidate, or harass registered sex offenders will not be tolerated. Such abuse could end our ability to do community notifications.
The Sexual Assault Response Center is available 24 hours a day to provide advocacy, information, referrals, and crisis intervention for victims of sexual violence. Please call them at 509-374-5391 for support or information pertaining to sexual assault.
For additional information and safety tips regarding registered sex offenders in your area, log onto the Benton County Web Site at www.co.benton.wa.us or contact Richland Police Department Detective Athena Clark at 509-942-7354 or via email at aclark@ci.richland.wa.us.