Sweets Pitchers Receive All-West Coast League Honors
Posted:
Updated: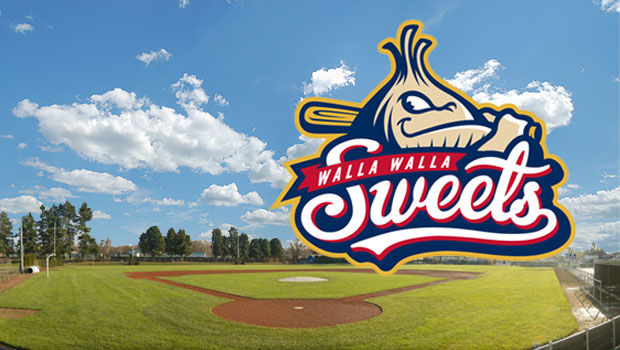 From Walla Walla Sweets
WALLA WALLA, Wa. – Pitching was the name of the game this season for the Walla Walla Sweets and three Sweets pitchers were honored this week by the West Coast League. Pitchers Matt Hall, Sean Silva, and Sean-Luke Brija were named first-team All-WCL, while pitcher Cody Poteet and catcher Renae Martinez received honorable mentions.
Hall, a sophomore at Missouri State, was 5-2 for the Sweets this season with a 2.21 ERA. He appeared in 12 games during the regular season striking out 45 batters over 53 innings of work. Sean Silva, appeared in 12 games for the Sweets going 4-0 during the regular season. Brija, who assumed the closer role for the Sweets, was 3-1 with a 1.07 ERA striking out 28 batters over 25.1 innings of work while leading WCL in saves with 13. Hall, Silva, and Brija were all selected for the 2013 WCL All-Star game in Victoria, B.C.
"We are very proud of these guys for what they were able to accomplish this summer," said Sweets manager J.C. Biagi. "To be recognized like this, among a league that produces a ton of talent year after year, is a great honor for them as individuals and for our entire team and organization."
Sweets starter Cody Poteet (3-2), a sophomore at UCLA, and catcher Renae Martinez, a sophomore from UC Irvine, received All-WCL Honorable Mentions. Both players represented the Sweets at the WCL All-Star game with Poteet being named the all-star game's top prospect by MLB scouts.
"We had a special group of players this season," said vice-president and general manager Zachary Fraser. "We are excited that they have received this recognition from their peers and coaches around the league."