KPD: Assault, August 27th
Posted:
Updated: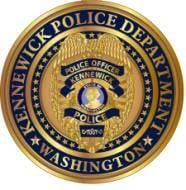 Assault

Case Number: 1327864
Date and Time of Incident: August 27th, 2013 at 6:00 pm
Location of Incident: 906 N Cleveland #B
Summary of Incident: Kennewick, Wa.
On August 27th at about 6:00 pm, Kennewick police patrol officers and members of the Criminal Apprehension Team (CAT) responded to a disturbance involving a gun and knife. Patrol and CAT arrived and detained several subjects that were believed to be involved. CAT Detectives determined Donavan A. Lewis and Angelica R. Lewis (912 N. Cleveland St #B) have been involved in a neighborhood dispute with Sateah Nimley age 37 and Melissa Louthan age 33 (906 N. Cleveland St. #B). The investigation revealed that sometime today, Donovan Lewis age 28, Malcomb X. Lewis age 24, Benjamin R. Gregory age 31, were waiting outside 906 N. Cleveland for Sateah Nimley to come home. Allegedly they were going to confront Nimley about him repeatedly beating up and harassing Donovan Lewis and his wife. When Sateah Nimley, Melissa Louthan and their 13 year old daughter arrived home the several males stood up to confront Sateah. Sateah responded by going in his apartment and arming himself with a large knife and a handgun. Sateah exited his apartment and threatened the males to leave.

CAT booked Sateah Nimley for Felon in Possession of a Firearm, Donovan A. Lewis for a Fail To Appear-Assault 3rd Warrant, and Malcomb Xavier Lewis for Provoking Assault.
No one was injured in the incident.
If someone has information that they would like to provide while remaining confidential, they may call the Crime Stoppers line at 586-TIPS (8477), 1-800-222-TIPS (8477) or visit www.tricitiescimestoppers.org