KPD Daily Briefing : Monday, August 26, 2013
Posted:
Updated: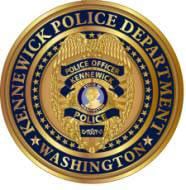 Monday, August 26, 2013
B-Shift

Attempted Auto Theft/1000 blkW 4thAve- Complainantreported that an unknown
suspect entered his unsecured 1995 Honda Civic and tried to start the vehicle via the
ignition wires. The attempt was not successful because the vehicle was not working and
could not be started for several days.

Theft/3900 blkW 27thAve- Employee reported that while cutting the grass atthe above
location and unknown suspect took a lawn mower.

Assault 3/900 blk S Auburn- Staff reported that a security officer was kicked in the head
by a Crisis Response patient. The patient was arrested and booked for Assault 3.
Disrupting a Medical Facility/900 blk S Auburn- Male was at KGH of a Crisis Response
hold. He became argumentative and closed his door and blinds. When he was told they
have to have the door open to do their job he refused. The staff said the door needed
to be open for the staff to perform their duties. When he saw the police might be
involved Jeffery decided to retreat to the back corner of his room and placed furniture
in front of himself. He was arrested for Disrupting and Medical Facility without incident
and booked at the BCSO Jail.

Accident FTS & ID/5800 blk W Metaline - Complainantreported that a small white 3
door sedan hit his red PT cruiser while it was illegally passing him in the above area. A
witness thought the suspect vehicle might be a Pontiac, but was not sure.
Theft/1500 blkW 9thAve- Complainantsaid he was expecting Hydrocodone pills from
the VA in the mail. The pills were shipped, but he did not receive them. He said his
brother might have kept them, but has no proof.
Fraud/200 blkW 6thAve- Complainant reported that she was selling a wedding dress on
Craig's list. She made a deal for the dress and received a check for $1,965.00. She was
asked to deposit the check, take $500.00 for the dress and give the balance to another
subject. The bank processed the check and she passed the $1,465.00 along. The bank
then informed the complainant the check she deposited was not good and they want
their $1,965.00 back.

Field Arrest/Vista Way & SR 395- Chief Hohenberg stopped male for driving 60 in a 45
mph speed zone. Officer Sneyd responded. A check showed the driveris active DOC
under supervision out of Renton. His DOC parole officer was contacted and said the
male wasin violation of his conditions because he left King county. DOC Officers
responded and took the male into custody for a DOC violation. He was booked into the
BCSO Jail.
D Squad

AccidentHit & Run/00 blk E 13thAve- Reporting party witnessed a green Chevy 1/2T
pickup sideswipe his neighbor's 2003 Ford pickup parked on the street. The suspect
vehicle took off east on 13th Ave and was not located. The victim was contacted and
the damage was significant. We checked the several blocks around the victim's
residence and found nothing.

Assault DV/1800 blk S Huntington St- Complainant was at home when her live-in son's
girlfriend's 11 year old daughter "burst" into the house to take her belongings. She lives
with her father at a different location. She tried to take a coat that belonged to her
mother and the complainant interjected and the juvenile female struck her and swung
the clothes at her hitting her with a metal object fastened to the clothing. The suspect
left with her father who was sitting in a vehicle outside when this occurred and was
gone when Officer Noble arrived. JCR completed charging her with Assault DV.
Burglary/300 blkW Kennewick Ave-Officer Davis contacted complainant who reported
finding a back window broken and the wire screen pried off. It appears nothing taken
from the business and likely the suspect did not gain entry. Time frame is between
Saturday afternoon and this morning. No suspects or witnesses.

Accident Vehicle vs. Pedestrians)/6700 blk W Canal Dr- Female was driving slowly
through the parking lot and was looking to her left when she struck a mother and her
three children ages 4-7. Nobody was seriously injured and Officer Bennett is forwarding
the case to the City Attorney for review.
Assault DV/2600 blkW 15th Pl-Officers responded to a DV involving a gun. Upon arrival
the male suspect had fled. The victim was still on scene and said that she is moving her
stuff out of his residence because the relationship is over. She said when she told him
this he went crazy ordering her to get all her stuff out immediately. He armed himself
with a very realistic looking sniper rifle with a scope that turned out to be a BB gun and
told her if she ever returned he would shoot her in the head. He then began kicking her
belongings in the driveway. She then assaulted him by pushing him and scratching him.
In the end he returned and was taken into custody but after a search warrant was
served on his residence, the gun was confirmed to be a BB gun and the whole story told
to the PA, he was released and the case forwarded for review.

Warrant/1200 blkW 10thAve-Officers responded to a 911 hang up. Upon arrival they
contacted a female after hearing more than one voice coming from the apartment.
Officers located a male hiding under in the living room. He had 4 felony warrants and
went to jail. The door jamb was cracked and both subjectssaid she did the damage
although it's doubtful and no other witnesses were located.

Telephone Harassment/100 blk S Williams St- Complainantreported the father of her
children, called accusing her of cheating on him while he is working in Hawaii. She said
he left Washington and went to Hawaiifor work. She added that he also left because of
his many outstanding warrants for his arrest. She was told to call back if the calls
continue. His warrants are not extraditable from Hawaii.