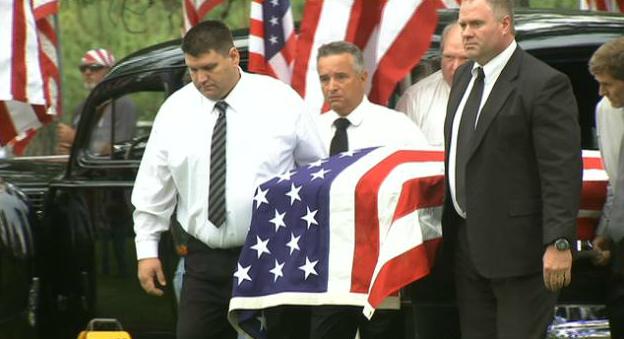 SPOKANE, Wash. - World War II veteran Delbert Belton was buried with military honors at Greenwood Memorial Terrace on Thursday. Hundreds of people attended to show their respects to the beloved man.
The ceremony reflected Belton's life and the sacrifices he made to our country. A family friend sang the song 'We'll Meet Again.' The Patriot Guard also took part in the ceremony.
Friends remembered Belton as a kind, gentle man who loved to dance and play pool, a man who would do anything for a friend and those he didn't even know. Belton was 88 years old at the time of his death and police say he was randomly beaten and killed by two sixteen year olds who are now in the Spokane County Jail.
Spokane Police arrested Demetrius Glenn last Thursday night and Kenan Adams Kinard was arrested a few days later after being found inside a home on West Montgomery.
The story has gone global with Veterans and others who are outraged at the random murder of Belton, but Thursday was a day solely meant to remember and celebrate the life of "Shorty." On Friday, August 30 at 2:00 p.m., the family will have a more intimate church service at North Hill Disciples of Christ. The public is invited to attend. Watch KHQ Local News at 5 and 6 for team coverage.