KPD: Daily Briefing Thursday, August 29, 2013
Posted:
Updated: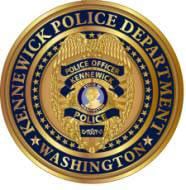 Thursday, August 29, 2013

A-Shift

Auto Theft Attempt/400 blkNColumbia Center Blvd-Officer Todd contacted
complainant regarding an attempted theft of her 1992 Honda Accord. An unknown
suspect pulled the window out of the track and was able to unlock the door. The
suspect then damaged the ignition as they attempted to start it. Nothing was found to
be missing from the vehicle. No latent prints were located.

Indecent Exposure/Keewaydin Park-Officer Canada was patrolling the area when he
was flagged down by a city parks employee. The employee reported a male had just
entered the public restroom. The park employee further advised that this male was
caught in the bathroom earlier in the week naked. Officer Canada checked the
bathroom and contacted the male who was partially undressed. Through investigation
it was learned that the male has been coming to the park before and after school and
going into the bathroom. The park employee said that on Tuesday the male was
completely naked and was peering out the door. He was arrested and booked for
indecent exposure and was trespassed from all Kennewick Parks.

Threats/1300 blkNColumbia Center Blvd-Officer Duty responded regarding a threats
report. Employees reported that an irate male came in regarding a collections bill. The
male threatened to shoot two employees. During the contact the male became more
upset and threatened to come back and "blow everyone away" and then turn the gun
on himself. Officer Duty worked with the Crime Analyst and they were able to identify
the suspect. Numerous locations were checked and the suspect was located at Kadlec
getting an EKG. The suspect was admitted to Kadlec Medical Center for his medical
condition, and a statement was taken from him by CAT detectives. Crisis Response also
issued a Detain and Transportfor the suspect. Kadlec staff advised they would contact
Crisis Response when the suspectis due for release.
C-Shift

Burglary/1400 blk W 15thAve- Complainantreported that his residence was burglarized
sometime during the day. Entry was made by cutting a window screen. Victim reports
several tools, Indian artifacts, and jewelry were taken. There is no evidence or witness
to link a specific suspect.

Warrant Arrest/2nd & Benton- While attempting to locate an unknown suspect in an
assault, Officer Baynes contacted a male who was in close proximity to the location of
the offense. A record check revealed that he had Felony Warrant. He was arrested and
booked without incident.

Harassment &Warrant Arrest/900 blkN Cleveland- Complainant arrived home from
shopping and began unloading items when her purse spilled over and money blew
towards her neighbor's residence. When she went to retrieve the money it was gone
and several subjects were standing in the area. She confronted the subjects about the
money. One of the subjects, told her to "Shut the f---- up", or he would beat her ass. He
was found to have a warrant and was arrested. He was also booked for harassment.
Robbery/Keewaydin Park- Victimwas in the park with two other subjects when three
males, believed to be known by one of the subjects arrived with bandanas over their
faces, beat the victim up and stole his wallet and shoes. The males then fled to the area
of 3rd and Benton. During the contact with victim, he acted as if he could not remember
anything, and did not know what happened. He then stated it could have been a drug
rip. Witness confirmed that the victimhad been assaulted, however would not provide
any useful information. Investigation is ongoing.
CAT

Warrant Arrest/Clearwater & Edison St-Detectives observed two suspicious people
hanging out around the ATM at the Bank. Detectives contacted a male and female. The
male advised he had just used the ATM but the machine ate his card. A warrant check
showed the female had a DOC warrant. She was booked into Benton County Jail.

Warrant Arrest/500 blkNVolland St- CAT received information a 42 year old male was
at his residence, and had 6 warrants for his arrest. CAT and patrol contacted the
residence. His wife told detectives that he wasn't there, and had left prior to police
arrival. Detectives knew that wasn't true, and arrested her for rendering criminal
assistance. He apparently heard his wife had been arrested, so he exited the house a
few minutes later and was taken into custody. He was booked into Benton County Jail
for 3 warrants and his wife was booked for Rendering Criminal Assistance. A 24 year old
male also at the location was also arrested for 1 warrant and booked into jail.