KPD: Daily Briefing: Friday, August 30, 2013
Posted:
Updated: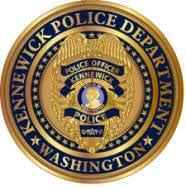 Friday, August 30, 2013

B-Shift

Accident FTS&ID/4600 blk W Clearwater- Complainantreported that gold vehicle
driven by a female hit the rear of her vehicle as she slowed to make a turn. There was a
very small amount of damage to her vehicle. The gold vehicle fled the scene.
Suicide Attempt/8500 blk W Yellowstone- Female took an OD of her medication. She is
being treated for depression and anxiety. She was responsive and medics transported
her to Lourdes. Crisis was notified.

Possession of Stolen Property/7300 blkW Yellowstone- Male was at PUD a few days
ago causing a scene that his power was turned off. Yesterday an electric meter was
stolen from a house a few doors away from his residence. PUD was able to ping the
meter and located the stolen meter at the suspects residence. A search warrant was
obtained, and the stolen meter was located installed on his house. He was receiving
electricity via the stolen meter. The meter that was turned off was located in the
suspect's bedroom. A witness identified the suspect as the person seen taking the
meter from the victim house. Suspect was arrested and while in route to the jail he
complained of chest pains and was cleared by the ER staff at KGH. He was booked at
the BCSO Jail for Possession of Stolen Property.

Narcotics/1000 blkN Colorado-Officers responded to a suspicious circumstance. A
male was contacted after telling people in the area he had been kidnapped. He was on
narcotics and said he had been kidnapped in Benton City, driven to Kennewick and held
against his will. Eventually it was discovered that he was not telling the truth. He had
narcotics on his possession when he was contacted and was booked for Possession of a
Controlled Substance- Meth.

Burglary Attempt/4800 blk W Metaline- Cpl Ball contacted the reporting party who
advised finding pry marks on his ground floor apartment window frame. The unknown
suspect(s) cracked the window when attempting entry. No entry made. No witnesses
or suspects at time of report.

Burglary/2900 blk W Kennewick Ave- An employee reported that an unknown suspect
entered the compound and rummaged through items in the drive through area. There
is a jewelry case with contents, a clock and candy missing.

Suicide Attempt/7400 blk W Hood Pl- Male told his doctor that he was in a lot of pain
and has been thinking about harming himself. He told Officer Hanson that he has
thought of committing suicide by police and demonstrated how he could place his hand
in his shirt and make it look like a weapon. Crisis was contacted and interviewed the
male who lives in Pendleton. A copy of this report was forwarded to Pendleton PD.
Vehicle Prowl/3700 blkW Kennewick Ave- Complainant reported that on 07/19/2013
an unknown suspect took her Nikon D40X camera from her vehicle. The vehicle has an
open top and the item was unsecured in the vehicle. She did not report the theft earlier
because she was embarrassed that she the item unsecured.
D-Shift

Malicious Mischief/3000 blkW Clearwater Ave- Complainant reported finding two of
his Cadillac's tires punctured when he returned from where he had had dinner for about
30 minutes tonight. No suspects or witnesses.

Theft/4000 blkW 2ndAve – Complainant reported his mail had been stolen and a credit
card application had been filled out in his name. Today the credit card company called
him to verify if he had completed the application. Investigation continuing.

Eluding/10th & Kellogg- Pasco PDreceived a call from a victim of a Taking a Motor
Vehicle without Permission who was following his vehicle southbound on Columbia
Center Blvd. Pasco Dispatch notified our Dispatch that there was Probable Cause to
stop the vehicle. Officer Merkl saw the vehicle at 10th and Kellogg and attempted to
stop it. The vehicle fled and 3 minutes later crashed in the 7700 blk W 4th Ave. The
driverfled and was apprehended at the complex pool where he tried to blend in with a
party. K-9 confirmation track came right to the suspect who at this time was
handcuffed. Also arrested was the passenger for possession of a dangerous weapon
(butterfly knife).
CAT

Assault on Officer/1200 blk W 10thAve- Sgt Isakson responded to an assist for medics at
the location. Complainant called dispatch and said her 23 year old son was having a
mental problem and she wanted him to be transported to the hospital. He was trying to
leave and his father was keeping him at the house. When Sgt Isakson attempted to talk
with him inside the apartmentthe male charged and punched him in the head. Sgt
Isakson deployed his Taser and the male was taken into custody. He was medically
cleared and booked for Assault 3.

Domestic Assault/100 blk N Conway- CAT responded to a domestic where a neighbor
called at the request of a female who stated she had been assaulted by her husband.
She said she and her husband had been arguing tonight and he slapped her with an
open hand. She had scabbed wounds to her neck and she said he had strangled her the
day before during an argument. She said it was possible that she lost consciousness. He
was booked into Benton County for Assault 2 DV. 5

Weapons/4200 blk W Klamath- CAT responded to a weapons complaint where 3 to 5
shots were heard in the area. 3 spent casings were located in the street, but they
turned outto be blanks. A witness saw a dark SUV stop in the roadway when he heard
the shots. He thought it was possibly a Tahoe with dark wheels.