KPD: Daily Briefing: Saturday, August 31, 2013
Posted:
Updated: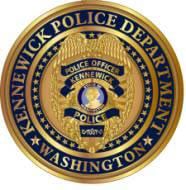 Saturday, August 31, 2013

B-Shift

Trespass/1000 blkN Volland – Male and female were contacted behind the store in an
area that is frequented by transients. The area is also on Railroad property. The female
had 1 warrant for her arrest and he had 7 warrants for his arrest. Both were charges
with trespassing and booked on their warrants.

Burglary/100 blk E 2ndAve- Complainant reported that the residence is vacant, but
items are being stored there. An unknown suspect entered the residence and went
through the boxes that are being stored. Several hand tools and yard tools were taken.
Narcotics/800 blkW Columbia Dr- Complainant reported that he was at the location
with his daughter. He said she has a warrant and she did. She was arrested for the
warrant and was not happy with her dad for calling. She had a backpack that she
insisted stay with her father but he refused to take it. During the property inventory a
bottle of controlled pills were located in the backpack. The pills were prescribed to a
male. A search warrant was obtained and the backpack was searched. She was booked
for the warrant and Possession of a Controlled Drug.

Burglary/9600 blk WMetaline- Complainantreported that he is moving out of the
residence and it was no occupied last night. An unknown suspect entered the garage
and took a black tool box and several hand tools. There are no suspects.
Assault/400 blk E 10thAve- Complainant reported that her sons were fighting. One was
released from prison a while ago. Today he came home and began spitting on the floor,
swearing at both his mother sand brother. His performance went on for a while and
when his brothertried to tell him to stop spitting on the floor they began fighting. He
was charged with Provoking and Assault.

Theft SL/2900 blk W Kennewick Ave- Female concealed item in her purse and left the
store without paying. She was arrested for shoplift.
D-Squad
Theft/1100 blkW 10thAve- Complainantreported that she was in her ice cream truck
helping customers when she noticed her money bag missing from the counter in the
truck. She doesn't know who took the money bag and nobody in the area saw anything.

Malicious Mischief/3000 blk S Waverly St- Complainant reported finding a "baseball"
sized hole in her vehicle's window this evening. No suspects or witnesses.

Trespass/400 blk N Columbia Center Blvd- Female was intoxicated and with her
boyfriend at his friends' apartment. They moved to a car and begin making out. The
manager responded and told them to leave because they were preparing to commit
lewd conduct. She reluctantly agreed to leave with the agreement that she would be
arrested if she returned. She left and returned then went to jail.