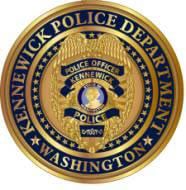 Monday, September 2, 2013

C-Shift

Assault DV Felony/800 blk S Olympia-Off going night shift had responded to KGH
where a female was seeking medical treatment for her injured jaw. She advised that
her ex-boyfriend had come to her apartment and entered with a key. He made a
comment about her seeing her baby's father and then punched her in the face with a
closed fist several times. C-Squad Officers took over the investigation at KGH. X-rays
showed she had a fractured jaw and she was taken into surgery for immediate
treatment. The suspect has not been located, charging paperwork requesting arrest
warrant sent to PA. He currently has multiple arrest warrants

Auto Theft/7000 blkW 10thAve- Complainantreported that his green 1997 Toyota
pickup was stolen from his driveway during the night. The truck was left unlocked with
the keys in it. There are no suspects. The license plate is B58367S.

Warrant Arrest/10th & Olympia- Female was contacted on a traffic stop. She was
booked on a BCSO felony warrant for trafficking stolen property.9

A-Shift

Warrant Arrest/24thAve & Ely St-Officer Duty contacted male at the Zintel Canyon Park
after dark. He returned with an outstanding warrant. He was arrested and booked at
BCSO.

Auto Theft Attempt/7700 blkW10thAve- Complainantreported an unknown suspect
attempted to steal his Ford 350 truck. The suspect appeared to use a screw to start the
vehicle but was unsuccessful. The suspect also rifled through the center console.
Mental/400 blk S Olympia St-Officers responded to this residence in reference to a
female threatening to hurt herself with a knife. Upon arrival officers detained the
female. She was intoxicated and suffers from bi-polar disorder. She was transported to
KGH where she was evaluated by Crisis Response and detained to detox.
Burglary/00 blk S Rainier St- Complainantreported that she was asleep in her bedroom
when she heard her door open and observed a male standing in the doorway. She
advised that she gasp and the male ran out of the residence through the front door.
The suspect gained entry to the residence by pushing out a window air conditioner unit.
Once inside the suspect moved a Playstation console to the area of the front door. The
scene was processed but no latent prints of value were recovered. Area canvas did not
reveal any witnesses or suspect information.

Ambulance Assist/300 blk E 41st Pl-Officers responded to this residence for a fight in
progress. Upon arrival officers learned that two males had been at a barbeque and
were drinking heavily. The two then decided to do MMA fighting. The two got out of
hand and inflicted a number of injuries upon each other to include a broken eye orbital.
Both males and their wives confirmed that no assault had occurred and both were
willing participants.