KPD Daily Briefing: Tuesday, September 3, 2013
Posted:
Updated: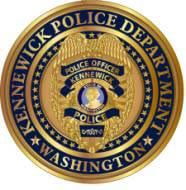 Tuesday, September 3, 2013

C-Shift

Burglary/1600 blk W 4thAve- Complainant returned home today after being gone for a
few days, and found that her residence had been burglarized. Entry was made by
breaking out the kitchen window. Several items were taken from the home to include a
computer and cash. There were items that had been obviously touched and were small
enough to collect for latent print processing. Items sent to lab for possessing. No
suspects identified.

Counterfeit/5000 blk W Clearwater- A National Parks Service Agent out of California
called advising that he is investigating a case involving male and female. He conducted a
search warrant on their car and recovered counterfeiting equipment for checks and
bills. He also recovered a receipt for a storage unit rented to them in Kennewick.
Information was taken and forwarded to KPD Detectives Division.

A-Shift

DUI/Clearwater Ave & Perry St-OfficerDuty responded to this location for a report of a
possible DUI. The reporting party observed a male stumble from his vehicle not wearing
any shoes. Officers contacted the male who was found to be intoxicated and was
arrested for DUI. He refused the BAC and a search warrant for blood was obtained. He
was booked into the BCSO jail for DUI.

Warrant Arrest/10thAve & SR 395-Officer Rees contacted a male who was a passenger
in a vehicle not wearing his seatbelt. He returned with an outstanding warrant and was
arrested and booked without incident.

Assault/4thAve & Vancouver St- Male called 911 to report that he had just been
assaulted. He was uncooperative with SECOMM and would not provide further details.
Officers located the male who was bleeding from a laceration above his eye. He stated
he was jumped by two unknown males in Sunny Slopes near 4th and Vancouver. He2
refused to provide further information, give a recorded statement or go to KGH. KFD
provided medical care for the laceration.

CAT

Wanted Person/500 blk N 4thAve Pasco- Pasco received a call about a male at the
hospital that wanted to turn himself in on two Kennewick warrants. Cpl Kelly was
already in Pasco assisting Officer Merkl. He arrested the gang member and booked him
into the Benton County Jail on the warrants.