KPD Daily Briefing, Wednesday, September 4, 2013
Posted:
Updated: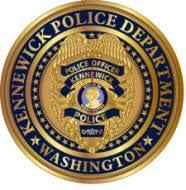 Wednesday, September 4, 2013

B-Shift

Assault DV/2900 blkW 19thAve- Male pushed a female off a porch and punched her
several times. She bit him as she was trying to defend herself. Male was booked for
Assault DV

Theft/100 blk N Union St- Female reported that she was arrested 2 weeks ago and left
her car at the location of the arrest. She said her father went to pick up the vehicle the
next day and it was gone. She was told where the car was located recently and she
recovered it. She noticed some item missing from the car when she recovered it. She
said she did not report the car stolen 2 weeks ago because she did not want to upset the
guy who had it.

Assault DV/800 blk W 40th Pl- Complainant reported that his 32 year old son threatened
him with knife. Witnesses corroborated his report. The son was booked for Assault 2nd
Degree.

Theft/2400 blk W Albany- Complainant reported that she was at church function
between 0700 hours and 0900 hours this morning. An unknown suspect took her
laptop. Church staff could not locate the computer.

Vehicle Prowl/1200 blk S Belfair Pl- Complainant has been on vacation for 2 week and
said while he was gone an unknown suspect attempted to steal his 1994 GMC K1500
pickup.

D-Shift

Warrant/500 blk S Anderson St-Officers responded to this address where a caller had
stated a male was there. He had a confirmed warrant and upon contact he fled out the 3
back door then tried to jump the fence. He slipped and slammed himself into the 2x4
cross beam. He was cleared at KGH and booked into Juvenile.
Assault/1000 blk W 10thAve- Two males got into a fight at the location over facebook
comments. One was cited and released.

Assault 1st/1300 blkW 7th Pl- At 0303 hrsOfficers Meyer and Pitts responded to a
disturbance reported in the parking lot. A witness advised there were four males
involved in the disturbance. As the units were en route, the reporting party advised
three of the subjects were leaving in a white possibly older model Ford Explorer. A
description of the males in the Ford was given to dispatch. Officers Meyer and Pitts
located one of the subjects, later identified as the possible victim. The 32 year old male
was located walking back to his mother's apartment, about half block from the scene.
He had no shirt on and appeared to have a stab wound to his chest. He advised he was
dumpster diving when he was contacted by three males he did not know, who were
standing around drinking beer nearby the dumpster. A scuffle/fight occurred shortly
afterwards. During the scuffle he was stabbed in the chest by one of the subjects. At
approx 0349 hrs as officer were wrapping up at the crime scene, Officer Meyer spotted
the suspect vehicle pulling into the gas station at 4th& Olympia. Officer Meyer and Cpl
Dronen contacted and detained the three occupants, who matched the description
given by the victim and the witness. All three were placed under arrest and transported
to KPD. Det. Sgt Maynard was notified and dispatched a detective to assist officers at
KPD with statements from the three suspects. The suspect Explorer was towed as
evidence.
CAT

Warrant Arrest/1700 blk W 19TH Ave-Detectives contacted three subjects working on a
vehicle and identified two males and a female. Detectives were able to verify the
identity of two of the three subjects. Eventually the female identified one of the males
as her husband and provided detectives with his real name. A warrant check showed he
had warrants out of Idaho and Spokane. He was booked into jail for Fugitive from Justice
and False Reporting. She was cited and released for Rendering Criminal Assistance.