KPD Daily Briefing: Friday, September 6, 2013
Posted:
Updated: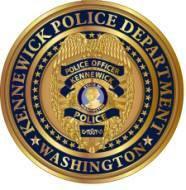 Friday, September 6, 2013
C-Shift

Auto Theft/3200 blk W 5th-Complainant reported, her red 2001 Pontiac Grand Prix, WA
License plate 984XZW, was stolen from her driveway sometime during the night. The
vehicle has a coolant leak and a missing/broken passenger side blinker light. It also has
a Richland Fire Department sticker on the back windshield. The vehicle was unlocked
and the keys were left in it. Vehicle entered in ACCESS as stolen.

Theft from Vehicles/2000 blk S Tweedt St, 4000 blk W 20thAve, 4200 blk W 20thAve-Complainant reported someone had smashed out the windows to each of their vehicles,
silver 2009 Saturn and, silver 2005 Mazda. Windows were broken using a rock to gain
entry, purse from vehicle located down the street.
Complainant reported her 2002 Ford was broken into. Her window was broken with a
rock. Purse from vehicle located down the street.
Complainantreported, his 2005 Cadillac was prowled, but nothing was missing. His 2004
Jeep had also been prowled. Missing from the Jeep were a Toshiba Satellite laptop computer and a Department of Energy owned PowerPoint type projector. Both vehicles
were left unsecured.
A purse was located outside of the location. The owner was contacted and reported,
her 2004 Chrysler had been prowled. Owner stated her birth certificate and SS card
were missing.
Burglary Attempt/600 blk W Entiat Ave- Complainantreported that she awoke this
morning to find one of the windows to her residence had been tampered with during
the night. The screen had been cut and the window opened. It did not appear that
anyone actually entered the residence. No suspect.

A-Shift

Suicidal Subject/400 blkNVolland St-Officer Rees was outside station 62 when he was
approached by a male who was bleeding from a laceration to his arm. He stated that he
needed medical attention for the deep laceration. The male went on to say that he has
been depressed and was drinking heavily tonight when he cut his arm. Officers checked
the apartment and found the knife. He was transported to KGH where he was treated
and evaluated by Crisis Response.

Trespass/600 blkW Kennewick Ave-Officer Kuehny responded to this residence for a
disturbance in progress. Complainantreported that his brother was at the location
yelling at everyone. Officer Kuehny made contact with the suspect and trespassed him
from the property. A short time later the brotherreturned and began pounding on the
door. Hewas contacted and arrested for criminal trespass. He was booked into the
BCSO jail.

Lewd Conduct/00 blk SGarfield St-Officer Melone responded to this location for a lewd
conduct in progress. SECOMM advised that a male and female were having intercourse
in a vehicle parked in the parking lot. As Officer Melone arrived in the area he observed
the suspect vehicle leaving. The vehicle was stopped and the occupants were identified
as. Witnesses were interviewed who confirmed the two were engaged in intercourse.
Both were arrested for lewd conduct.

Field Arrest/00 blk S Carmichael Dr- While Officers were on the traffic stop a male came
out of his house and began yelling at officers. He was extremely intoxicated and
demanded that Officers move their vehicles and leave. The male was told that he
needed to go inside and we would leave when we were finished. He continued to yell
and then called 911 multiple times requesting them to have the officers leave. He was
arrested for obstructing and misuse of 911 and was booked into the BCSO jail.