KPD Daily Briefing: Saturday, September 7, 2013
Posted:
Updated: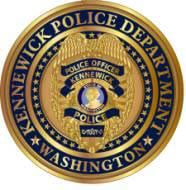 Saturday, September 7, 2013
C-Shift
No information available
A-Shift

Theft SL/1300 blkN Columbia Center Blvd-Officers responded regarding an
uncooperative shoplifter. Dispatch advised two females were contacted by loss
prevention after stealing make-up. One female was cooperative, the other was
uncooperative. Officers arrived and identified the cooperative shoplifter. She was cited
and released and trespassed from the mall. The uncooperative female refused to
identify herself. She was transported to Juvenile and identified by jail staff as. She was
booked into Juvenile for Theft 3rd, Destruction of Property and Obstructing.

Theft/7300 blkW Bonnie Ave- Complainant called to report that someone had stolen
his hydrocodone pills. He explained that he had some friends over earlier in the day.
One of his friends used the bathroom to change clothes. He thinks that during that time
the friend snuck into his bedroom and stole 58 of his hydrocodone pills. The suspect was
interviewed and denied stealing the medication.

Order Violation/1000 blk W 10thAve- Complainant called 911 to report a disturbance at
her residence. She reported that her ex-boyfriend had just left the residence after a
brief verbal argument and was headed towards 10th and Washington St. She explained
that she had a no-contact order against her ex. Officers determined that no assault took
place. Officers located the male at 10th and Washington. He was taken into custody for
the order violation and a warrant. He was booked into Benton County.

CAT

Warrant Arrest/John Day & Volland St- Detectives contacted two suspected gang
members at this location. They were identified and a warrant check showed one of the
subjects had three warrants for his arrest. He was booked into Benton County Jail.