UPDATE: Obama: Russian Plan Has A Chance
Posted:
Updated: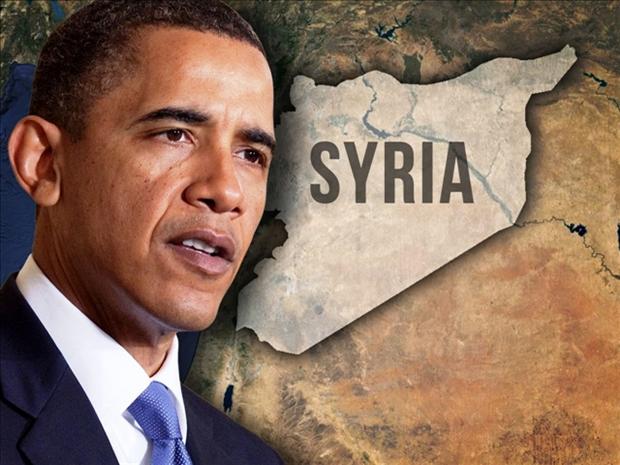 Obama: Russian plan has a chance

WASHINGTON (AP) - President Barack Obama says a Russian initiative has the potential to remove the threat of chemical weapons in Syria without the use of force, and he intends to pursue it.

He's asked Congress to postpone a vote authorizing military action to punish the Assad government for a chemical attack last month.

Meanwhile, a French official says negotiations over a proposed U.N. resolution aimed at ensuring Syria turns over its chemical weapons is running into Russian objections, on issues including how it will be enforced.

NEW: McCain: Rebels fighting Assad feel abandoned by US

WASHINGTON (AP) - Sen. John McCain says the cause of rebels fighting Syria's President Bashar Assad has been obscured in the rapid-fire military and diplomatic events following a chemical weapons attack near Damascus.

McCain says, quote, "I feel very badly for my friends in the Free Syrian Army today."

The Arizona Republican tells MSNBC he's not against negotiating to defuse the chemical weapons issue. But McCain also argues, "There's nothing that will drive Syrians more into the hands of extremists than to feel they have been abandoned by the West."

One of the persistent questions about U.S. policy in war-ravaged Syria is to what extent the terrorist network al-Qaida is involved in the efforts to end Assad's rule. McCain said President Barack Obama should have acted more forcefully against Assad many months ago.

Russia may up Iran arms sales if US strikes Syria

MOSCOW (AP) - A senior Russian lawmaker says that Russia could expand arms sales to Iran and revise the terms of U.S. military transit to Afghanistan if Washington launches a strike on Syria.

Alexei Pushkov, the Kremlin-connected chief of the foreign affairs committee in the lower house of parliament, told lawmakers that Russia hopes the U.S. will back Russia's proposal for Syria to put its chemical weapons under international control for their subsequent dismantling.

During Wednesday's debate of a draft resolution on Syria, Communists called for an increase in Russian weapons supplies to Iran and a revision of conditions for transit via Russia of supplies for U.S. forces in Afghanistan.

Pushkov said action now would be premature, but warned that if the "party of war" prevails in Washington, Russia should consider those moves.
PREVIOUS STORY:

WASHINGTON (AP) - President Barack Obama says he long resisted calls for military action in Syria because he didn't think force could solve the Syrian civil war. But he says he changed his mind after Syria's government gassed its own citizens.
Obama on Tuesday used a televised address to the nation to explain his thinking on the ongoing fighting in Syria. He said the use of chemical weapons on Aug. 21 shifted his thinking and that the United States must respond with a military strike to deter future use of such weapons.
Obama said no one disputes that chemical weapons were used and said thousands of Syrians have died from them. He said the images and videos of men, women and children are sickening and demand a response.
(Copyright 2013 The Associated Press. All rights reserved. This material may not be published, broadcast, rewritten or redistributed.)
Previous Coverage:
It's a speech that was initially planned to try to build support for a military strike against Syria. But as President Barack Obama prepares to address the American people later this evening, he's blending the threat of a military strike with the hope of a diplomatic solution that would get rid of Syria's chemical weapons.
And for now, the administration's efforts to get Congress on board for a strike against the Bashar Assad regime have taken on a far less urgent tone. Syria's foreign minister said today his government is ready to turn over its chemical weapons stockpile, in line with a proposal from Russia.
And he says Syria is prepared to sign an international chemical weapons convention that it has rejected in the past. With Syria reacting positively to the Russian proposal, Secretary of State John Kerry has scheduled a trip to Geneva on Thursday to meet with Russia's foreign minister.