KPD Daily Briefing: Monday, September 9, 2013
Posted:
Updated: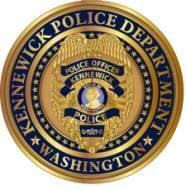 Monday, September 9, 2013
D-Shift

Theft/3100 BlkW 7thAve- Complainant went fishing and asked a friend to feed his dogs.
When he returned he found a lot of his prescription meds missing. He said the friend
had a drug problem and had solicited medications from him in the past. He said he
accidentally left his door unlocked. The suspectleft for Portland today. Investigation
continuing.

Threats/9200 blk W Gage Blvd- Complainants 20 year old son returned home last night
from somewhere on the east side of Pasco and this morning an unknown female called
her telling her that her son has stolen her money and that she needed to pay it back.
Herson was unavailable for contact this morning. Investigation continuing.
Theft/300 blkW Kennewick Ave- Complainantreported finding his wooden bench that
usually sits out front of this business stolen sometime over the weekend. No suspects
or no witnesses.

Theft/3300 blkW 7thAve- Complainant spoke with his neighborregarding male subject
stealing meds from his residence. Complainant also knows the suspect and said he stole
several bottles of medication from their residence on Labor Day. Complainant
confronted the suspect at the time who denied taking the meds. Investigation
continuing.

Disturbance/6th & Auburn- We have had several complaints from the reporting party
regarding her 9 year old granddaughter being out of control. Today we again responded
and addressed the family's dilemma. The mother of the 9 year old and daughter of the
reporting party drove with her three daughters from Pennsylvania to get out of a DV
situation. Her daughters are very disrespectful, out of control and fight with each other
continually even with PD at the location. In the end we provided her with assistance
from CPS, KPD and other resources. At this point she has everything in order to get
established her but she has not yet received her benefits which should be happening
soon.
Burglary/3300 blk W 19thAve- Complainantreported that she was in Life Care for a few
weeks. Upon returning home she found her front door open and dirt on the floor.
Nothing appears to be missing. She thinks her son left the door open when he checked
the residence while she was away.

Hit and Run/2600 blk W 4thAve- Complainant was struck in the parking lot as he was
driving his vehicle by a silver minivan. The suspect vehicle was a silver mini-van WA 278-
XTV but left east on 4th Ave. Checking the suspect's address nobody was home. The
driver was a female according to the RP. Investigation continuing.

B Squad

DUI/1700 blk S Everett Pl- Complainantreported that suspect vehicle in and FTS&ID she
reported was in the driveway of the above location. The vehicle is silver Mazda 6 with a
missing passenger side mirror and hubcap. The driver of the vehicle was contacted. He
was intoxicated and detained. He was transported to the station for a blood draw
search warrant.

Trespass/2600 blkW 6thAve- Complainant reported a male with blond hair , jean shorts
and no shirt entered the locked backyard and attempted to break in her shed. The male
fled when he was confronted. The male was not located and fit the description on a
suspect in a dayshift vehicle prowl earlier in the day.

Assault DV/300 blk W 10thAve- Female scratched her husband during an argument.
She was booked for Assault DV.

Assault DV/200 blk W 12thAve- Female was at her baby's daddy's residence and kicked
him during an argument. She also smashed a door in the residence and threw food on
the wall. The victim was cooperative. She refused to follow command and tried to pull
away from officers when she was detained. She was very HBD and was medically
cleared then booked for Assault DV, Obstructing and Destruction of Property.

Field Arrest/1800 blkW 21st Ave- Male called and reported his TV remote was stolen by
an unknown suspect. He was extremely intoxicated and a report was completed. He
called back to report the same crime and was told that he needed to stop calling 911,
that a report was done. The complainantsaid Officer Peterson was not doing anything
because he is black and Officer Peterson is a raciest from Idaho. He then called 911
seven more times and finally was arrested for calling 911 for no reason.

Domestic Violence/300 blk N Ely- Female locked a male out of the motel room and
placed his belongings outside. Hemanaged to break a window in the room and grabbed
an axe they had in the room. He then took the axe to her vehicle causing extensive
damage. He was booked into the BCSO jail for Malicious Mischief Second Degree DV.