KPD Daily Briefing : September 10, 2013
Posted:
Updated: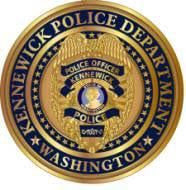 September 10, 2013

D-Shift

Recovered Stolen Cell Phone/3000 blk S Olympia St- Complainant bought a Samsung
Galaxy phone off Craigslist and when he tried to have it activated, AT&T told him it was
stolen. Officer T Davis tracked down the owner who did not report to the police the
phone being stolen. She wanted nothing to do with Officer Davis and when he called
her she hung up on him. He managed to tell her that the phone was in evidence at KPD.

Malicious Mischief DV/800 blk W 40th Pl- Complainantreported his girlfriend had an
episode at their home and damaged some of the property. His girlfriend left the scene
on foot down the irrigation canal path. She is 6 months pregnant and was not located.
He didn't want to pursue charges.

Auto Theft Attempt/2800 blk W 10thAve- Complainantreported a male attempted to
steal her 1990 Honda Accord which had been left unlocked with the driver side window
down. The steering column was damaged. It does not appear the suspect was able to
tamper with the exposed ignition wires. She was able to start the car without any
problems. Azteca staff followed the male who was then chased out of a back yard by a
citizen. The male fled into Zintel Canyon and was not located.

Theft & Malicious Mischief/3700 blk W Clearwater Ave- Complainant advised Cpl
Dronen unknown suspect stole some of the wiring causing damage to the electrical box
the business's sign is hooked to. No additional suspect info.

Theft from Vehicle/1400 blk W 5th Pl-Officer Noble investigated a theft from vehicle.
Complainant advised she left her vehicle unlocked and suspect took an IPOD, pair of
sunglasses and three checkbooks, from Chase Bank. No suspect info.
Trespassing/6900 blk W Grandridge Blvd-Officers Valdez and Compton responded to a
trespass in progress at Vista Field. Upon arrival they found a 24 year old male sleeping
on the couch in the lobby. He was cited for trespassing and released and was trespassed
from Vista Field.

Counterfeit/1100 blkN Edison St- Employee reported a male submitted a payment that
included a twenty dollar bill. She put the bill in a UV light source used for detecting
counterfeit bills. The security thread did not glow under the light source indicating the
bill was counterfeit. The male did not appear to have any idea where the bill was good
or not. He said he got the bill last night from an unknown person while working as a bar
tender.
Assault DV/7300 blkW Yellowstone Ave- Female called 911 while driving in a car and
being assaulted (mainly pulling her hair) by her boyfriend. He didn't realize she had the
phone on. They finally stopped on W Yellowstone and he went inside. She got on the
phone and directed officers in. He was arrested without incident and booked for
Assault DV with a no contact order issued.

Theft/3400 blkW 1st Pl- Complainantrecently moved from this address. She had
ordered checks from Banner Bank but moved before they arrived. She asked about the
checks and confirmed they were delivered to the address. Now forgeries are popping
up in the Yakima area on the checks. She was referred to Union Gap PD.
Counterfeiting/100 blk N Huntington St- A customer brought in a $50.00 bill (serial
number EH08320632A) she received from Portland and confirmed it was counterfeit.
No suspects.

Theft/3100 blkW Clearwater Ave- Complainantreported that at about 1230 hours he
went to a restaurant on Clearwater and had lunch. He parked his motorcycle
underneath the restaurant sign. He advised he had a tank bag on his motorcycle and it
contained all of his paperwork for the motorcycle a I Pod, and his prescription glasses.
When he went outside to leave he observed his tank bag was gone. he advised he was
only in the restaurant for about one hour. No suspects or witnesses.

Fraud/200 blk E 2ndAve- Complainant reported someone opened a Verizon account
with his information. The account was opened at an unknown location and was closed 6
days later. No suspects or witnesses.

B Squad

Assault DV/3900 blk S Cascade- Female slapped her husband several times during an
argument. She was booked for Assault DV.

Burglary/600 blk S Washington- Pastor reported that an unknown suspect broke into
the church sometime between Sunday and today. Several microphones and audio
receivers and transmitters were taken.

Auto Theft/1100 blkW 10thAve- Complainantreported that an unknown suspect took
her green 1993 Lexus GS300 WA/053YZZ. She was unsure if the keys were in the
vehicle or not. She said the driver's side window was broken out already.

Theft/1300 blkW 4thAve- Male concealed merchandise and exited the store without
paying for the items. Hewas arrested for Theft 3rdDegree Shoplift.
Theft/5900 blkW 16thAve- Complainant reported that a female had been at the
location visiting several of the gentlemen and after she left law noticed his wallet was missing. He believes that she took the wallet. He also reported she had been driving a
green Lexus that he thinks was stolen. Officer Grant had taken a stolen vehicle report of
a 1993 Lexus GS300. Investigation continues.
Field Arrest/2600 Blk W Albany- Two males were contacted behind the location
because an employee called concerned that they were in the alley and she needed to
leave after her shift. When officers arrived first male was attempting to assault a
second male. The first male was very intoxicated and was off balance. He also was
trying to provoke the second male to fight him. First male refused to follow orders from
the officers and had to be detained in handcuffs and he was booked for Disorderly
Conduct and Obstructing.

CAT

Weapons/4th & Vancouver St-Detectives stopped a vehicle with a wanted person
inside. Detectives contacted and arrested a 22 year old male for 4 warrants. During a
search of his person detectives located .22 caliber bullets inside his pocket. He is a
convicted felon. Detectives obtained a telephonic search warrant for the vehicle and
located a .22 caliber handgun in the trunk. He was booked into Benton County Jail for
his warrants and a 72-hour hold for Felon in Possession/Firearm. The other two subjects
in the vehicle were released.

Warrant Arrest/4th & Garfield St-Detectives observed 36 year old male walking down
the street. Detectives knew he had a warrant for his arrest. Suspect was arrested and
booked into Benton County Jail for 1 warrant.

Warrant Arrest/100 blkNEly St-Detectives observed a 42 year old male walking into
the store. When he exited the store he was arrested for 9 warrants and booked into
Benton County Jail.

Warrant Arrest/1200 blk W 10TH Ave-Detectives conducted a field contact on a 54 year
old male in the parking lot of the apartment complex. A warrant check showed he had a
warrant out of FCSO. He was arrested and booked into Franklin Co Jail.