RPD: Richland Police Investigate Homicide
Posted:
Updated: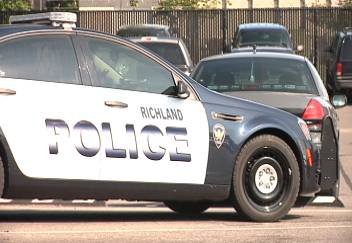 Arrested: Miller, Lawrence A., 34 year of age male, Richland resident
Charge: Murder 2

Victim: Vandeventer, Rebeca; 32 year of age female, Richland resident
Synopsis:

On 9-11-13 at approximately 11:30 PM officers responded to a suspicious circumstance / welfare check in the 1100 block of Dos Palos Ct. in Richland. A neighbor had reported that three children, ages 2, 4 and 8 had come to her door crying and said that their mother was dead. Upon arrival officers contacted several small children who were upset and crying.Officers went to the apartment that the children had pointed out to them and found a female, later identified as Vandeventer, laying on the floor. The 32 year of age female had suffered multiple stab wounds and was unresponsive. No suspect was present at the scene. Richland FD medics were called to the scene and confirmed that the female was deceased. Members of the Benton County Sheriff's Office and West Richland PD also responded to assist.

Miller ultimately drove to the Richland Police Department where he was taken into custody without further incident. Richland PD detectives were called in to aid Field Operations staff manage the crime scene and lead the investigation. The WSP Crime Lab was called and has responded to help process the crime scene.

After consulting with the Benton County Prosecutor's Office, Miller was booked into the Benton County jail on a 72 hour hold for investigation of 2nd Degree Murder.An autopsy is scheduled for Friday September 13, 2013.

At this time a press briefing is tentatively scheduled for Monday September 16, 2013 at 2:00 PM at the Benton County Coroner's Office.The investigation is continuing.