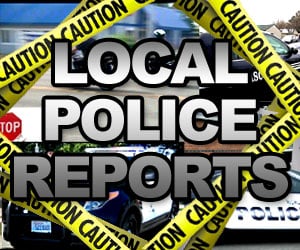 Burglar Suspect Arrested Following Foot Pursuit
Kittitas County, WA -09/16/2013 - On Wednesday, 9/12/13, Deputies arrested a 54 year old Cle Elum man, Robert F. Rowe, after a short foot pursuit at a trailer park in Easton. Rowe is being charged with three burglaries of homes and cabins in various parts of Kittitas county over the past nine months.
Rowe was charged with trafficking stolen property from each of the burglaries, one of which involved the theft of eight firearms, the theft of two snowmobiles and a trailer from a fourth residence. Additional charges included resisting arrest, obstructing a law enforcement officer, and attempted escape during his arrest.
Some of the stolen property sold by Rowe has been recovered from pawn shops in Renton, Redmond, and Lacey. Rowe has an extensive criminal history, with twenty-two previous felony convictions.
Rowe's son, 23 year old Dustan (aka Dusty) Rowe, is being sought by the Sheriff's Office in connection with some of the same burglaries and thefts as his father, as well as on multiple felony warrants arising from other charges. Anyone with information about his location is asked to contact the Sheriff's Office.