KPD Daily Briefing: Saturday, September 14, 2013
Posted:
Updated: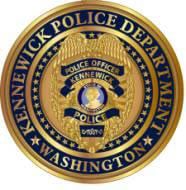 Saturday, September 14, 2013
D-Shift

Theft/2800 blk W 35thAve- 91 year old went to the hospital for several days. She hid
her jewelry box in the house and now cannot find it. She has a house cleaner come and
clean periodically but she can't prove it was her that stole it or if she just can't
remember where she put it.

DUI Collision/240 & Edison- Male crashed his car on Edison at SR 240 then fled toward
his residence in the 1500 blk N Edison. He called his girlfriend and asked her to come to
the car and take the blame. It almost worked but Officer Reynolds saw the male walking
south on Edison and detained him after a witness to the collision gave the suspect's
description. He was arrested for DUI Hit and Run. Search Warrant for blood complete.

Theft/4800 blk S Morain St- Complainant reported his vehicle window broke and two
drills and a water pump stolen from inside the vehicle. No suspects or witnesses.
Theft/00 blk N Lyle St- Complainant reported finding a gas can and his fishing knife from
his boat outside. No suspects or witnesses.

Theft/800 blk W Klamath- Complainant noticed her lawnmower missing along with a
few car batteries from the residence. They have surveillance and after reviewing it saw
a male they know stealing the items on 9/2/2013. The suspect is currently in BC jail.
Interview forthcoming.

Assault/1100 blk W 10thAve-Officers responded at the end of shift to a report of 4 or 5
males dressed in blue assaulting a male in front of the "K" building. According to 2
children who witnessed the assault they identified the victim. There was glass all over
and fresh blood on a rock in the midst of the glass and drops of blood in the parking lot
near the sidewalk. The roommates left after the assault according to the witnesses.
Investigation continuing.
B Squad

Vehicle Prowl/1000 blk N Colorado- An employee reported that an unknown suspect
entered his unlocked vehicle and took his GPS, Galaxy Tablet, an Inverter, a transmitters
and a a knife.

13-30077 – Theft / 1321 N CCB (Barnes and Noble)
Dwaine Bateman took $167.92 from the store without paying, the books were
recovered after he ditched them a citation was mailed to Batement.

Theft/900 blk S Auburn- KGH security watched a female take a wheel chair from the
location. The wheelchair is marked "Surgery" on the back. The female is transient and
was not located. She was seen on Columbia Drive with the wheel chair but an area
check did not locate her. File forwarded to the CA's office for a warrant.

Assault/100 blk W Kennewick Ave-Officers arrested a male for trespass because he
returned to the location 6 times after he was told to leave and then laid on the floor
when security tried to remove him again. He was handcuffed sitting on the front
bumper of a patrol car in the middle of the street. He was yelling at his girlfriend when
another male heard him. He walked off the sidewalk into the street toward the arrested
male. His demeanor was aggressive. Officers told the second male to stop and he did
not comply. Officer Greenough stood in front of the male and put his arm up to stop
the male. The male pushed Officer Greenough and told him not to touch him. He was
taken to the ground and arrested. Garcia continued to fight officers while they were
handcuffing him. Officer Greenough received a slight abrasion to his forearm. The
second suspect was medically cleared at KGH where he admitted to drinking 13 to 15
beers. He was booked at the BCSO Jail for Assault 3rdDegree, Obstructing and Resisting
Arrest. First male was booked for Trespassing.

Assault/500 blk S Olympia-Officer Greenough responded to a 12 year old assaulting a
13 year old. 12 year old was arrested and turned over to a family member. A JCR was
forwarded for assault.

Assault DV/3100 blk W Hood Ave- Male and female mutually fought during an
argument. Judge said not to arrest either because a primary aggressor could not be
determined. Forwarded for review.

Burglary/1400 blk W 4thAve- An employee reported a male was creating a disturbance
in front of the store, harassing customers, kicking over a trash can and breaking bottles
in the parking lot. He left prior to police arrival. Two residents of a duplex on Olympia
and 3rd Ave reported a male entered their residences. The male was found hiding in the
back yard of the duplex. He was extremely intoxicated. He was arrested and booked for
Criminal Trespass 1stDegree, Criminal Trespass 2ndDegree, Disorderly Conduct and
Littering at the BCSO Jail.
Field Arrest /100 blk W Kennewick- Employees reported a disturbance involving a male
who was intoxicated and on Work Crew at the BCSO Jail. He was transported to the jail
for violation of the work crew rules, drinking alcohol. He was trespassed from the
business for 5 years.

Assault/400 blk N Arthur St- Complainant reported that someone was beating her son
up. Officer arrived and saw the male on the floor in an apartment and he would not
respond to them. Mom said there is no key for the door and it was breached. Once
officers were inside the male was responsive and uncooperative. He was extremely
intoxicated and said he did not want to pursue charges and then said he did and then
said he did not. The suspect denied any assault. After officers cleared the location he
called dispatch wanting to press charges. Officers returned and his story would change.
It was finally determined that male was confronting second male to fight and second
male would push him down, the complainant would get up and the process would
repeat. After being pushed down several times the complainant kissed the second
male, resulting in the first male getting punched. First said he wanted his door fixed and
he was told the process for that. It was decided that no charges would be filed at this
time due to his erratic account of the events, his provoking the assault and his changing
his mind about being a victim several times.

CAT

Warrant Arrest/3rd & Morain St- Detectives contacted 21 year old male at this location
and arrested him for 1 Yakima County Warrant. He was booked into Benton County Jail.

Warrant Arrest/4th Pl & Olympia St- Detectives contacted 25 year old male and
arrested him for 2 warrants. Detectives searched him incident to arrest and found
prescription drugs. He was booked into Benton County Jail for his warrants and
possession of a legend drug.