One Man Dead Following Shooting In Moses Lake
Posted:
Updated: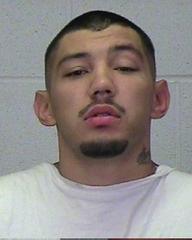 UPDATE/MOSES LAKE, Wash. - Grant County Sheriff's Office say police activity in Cascade Valley wrapped up just after 11pm Tuesday.
However, the suspect, 23-year-old Anthony Vasquez, is still at large.
Anyone with information on his whereabouts should call 9-1-1 or send information to crimetips@co.grant.wa.us. Tipsters can remain anonymous.
PREVIOUS COVERAGE:

MOSES LAKE, Wash. -- Police in Grant County are looking for a 23-year-old in connection to a homicide that happened in Moses Lake Tuesday night.
Anthony R. Vasquez is described as 5'5", 180, brown eyes, black hair, wearing white shorts, white tank top, white and black baseball cap.
Police say Vasquez is armed and dangerous and they are searching near Valley Road and Ottmar Road area for him. They are asking the public to stay away from that area and to call 9-1-1 if you see him.
As of 9pm Tuesday, Patton Blvd. is closed near the crime scene south of Randolph Road and north of Craig Street.
The victim has not yet been identified, but deputies say he is in his early 20's and he was shot in a car outside a the Airport Grocery Mart on Patton Blvd at around 6:40 Tuesday evening. The suspect or suspects fled the scene in a car that was found about 4 miles away in the Cascade Valley area. No one was in the car.
We will update you as soon as more information becomes available.