KPD: Car Prowl Reports
Posted:
Updated: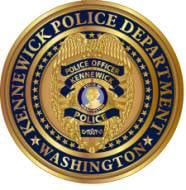 Car Prowl Reports

Date and Time of Incident: September 17, 2013
Location of Incident: Kennewick
Summary of Incident:
Kennewick, Wa.
Throughout Kennewick yesterday, residents awoke to discover that property had been stolen from their vehicles. Here is a summary of the five reports:

13-30385 – Vehicle Prowl / 815 S Alder St
Norah Harris reported, sometime during the night, an unknown suspect entered her vehicle and took several debit and credit cards from the center console, along with WIC coupons.

13-30399 – Vehicle Prowl / 5501 W. Hildebrand
William Davison reported, sometime during the night, someone entered his grandson, Logan Decourseys' vehicle which was left unsecured, and stole his Yamaha Yas-200AD saxophone, SER # K25375. The Saxophone is valued at $3000.00.

13-30407 – Vehicle Prowl / 7701 W 4th Ave
Chance White reported that bank receipts and papers containing his personal information were stolen from his truck. White thought that his truck had been locked, but there were no signs of forced entry. The truck contained an aftermarket stereo and tools that were not disturbed.
13-30434 – Vehicle Prowl / 100 N Irvine Pl
Ian Vangelder reported that the saddlebags from his motorcycle were taken off his bike during the night. One bag contained his jacket worth a few hundred dollars.
The Kennewick Police again remind residents to not leave valuables unattended in their vehicles and especially don't leave your vehicle unlocked. Thieves are opportunist and are always on the lookout for an easy heist.

"Overall so far this year, reported car prowls are down 25% in 2013 as compared to the same time period last year. We still have room for improvement. Please call when you see someone suspicious in your neighborhood and when you leave it lock it" says Sgt Ken Lattin
If someone has information that they would like to provide while remaining confidential, they may call the Crime Stoppers line at 586-TIPS (8477), 1-800-222-TIPS (8477) or visit www.tricitiescimestoppers.org