KPD : Foot Pursuit 09/20/13
Posted:
Updated: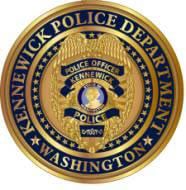 Foot Pursuit

Case Number: 13-30708
Date and Time of Incident: 09-20-2013/0059 hours
Location of Incident: 1200 block W. 2nd Ave
Defendant's Name: MITCHELL-GORSUCH, DANIEL CLYDE Age: 35
Summary of Incident: Kennewick, WA
On 09-20-2013 at 0059 hours, a silver passenger vehicle was stopped for traveling at about 60-70 mph in a 25 mph speed zone in the 1200 block on W. 2nd Ave. At the beginning of the stop, the driver DANIEL C. MITCHELL-GORSUCH, fled from the stop. A foot pursuit ensued for about 1 1/2 blocks through the residential neighborhood. MITCHELL-GORSUCH entered a backyard of a residence and after non-compliance with police commands was apprehended after taser deployment.
MITCHELL-GORSUCH was booked for five felony warrants, driving with a suspended license, criminal trespassing, resisting arrest, failure to identify himself on a traffic stop, and reckless driving and was cited for multiple infractions.
###
If someone has information that they would like to provide while remaining confidential, they may call the Crime Stoppers line at 586-TIPS (8477), 1-800-222-TIPS (8477) or visit www.tricitiescimestoppers.org