KPD: Assault Riot 09/19/13
Posted:
Updated: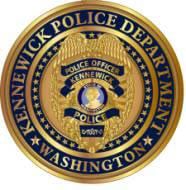 Assault Riot

Case Number: 13-30662
Date and Time of Incident: 09/19/2013 @ 1710 hours
Location of Incident: 1100 block N Buchanan Street
Defendant's Name: Albulena Sejfiu, age 23; Erik J. Sloan, age 25; Dominic L. Bailey, age 35; Tavares L. Darnell, age 24; Clinton D. Edwards, age 32; and Barbara L. Barbee, age 50
Summary of Incident: On September 19, 2013 multiple suspects were arrested after rioting and an assault were committed. The arrests came after two females started fighting in the 1100 block of N Buchanan. The fight was temporarily ceased, but then reignited in the 400 block of N Arthur. More fighting ensued wherein bats and pipes were allegedly displayed and used on a vehicle driven by one of the parties involved. Again the fight quelled, but reignited once more in the 1100 block of North Buchanan. One male is alleged to have come out from his apartment with a firearm on his hip and carrying a metal bat. It was alleged that the male pointed his firearm at another male.
Once officers arrived on Buchanan the fighters scattered but officers were able to identify and locate the suspects in question. Arrested for assault and/or rioting were Albulena Sejfiu, Erik J. Sloan, Dominic L. Bailey, Tavares L. Darnell, Clinton D. Edwards, and Barbara L. Barbee. The Kennewick Criminal Apprehension Team obtained a search warrant for 1124 N Buchanan apartment C and 465 N Arthur apartment D103, both in the city of Kennewick.
###
If someone has information that they would like to provide while remaining confidential, they may call the Crime Stoppers line at 586-TIPS (8477), 1-800-222-TIPS (8477) or visit www.tricitiescimestoppers.org