KPD: Burglary 09/21/13
Posted:
Updated: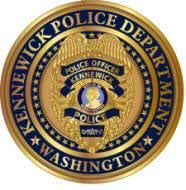 Burglary
Case Number: 13-30951
Date and Time of Incident: 09/21/13 at 2359 hours
Location of Incident: 1000 block of W 27th Ave
Summary of Incident: Kennewick, Wa.
09/21/13, at 2359 hours, Kennewick PD officers were dispatched to a burglary which had just occurred in the 1000 block of W. 27th Ave. The victim had left his residence at approximately 2100 hours that evening and returned home shortly before midnight. When the victim entered the home he observed an unidentified subject inside. The subject was observed running out the front door of the residence. The victim attempted to chase the suspect from the residence, but was unable to catch him. The suspect was last seen running westbound on W. 27th Ave. toward Olympia St.

Officers from the Kennewick Police Department, and the Benton County Sheriff's Office quickly set containment in the area, and the KPD K9 was called to the location. A K9 track for the suspect was conducted. The track was eventually concluded, and the suspect was not located.
The suspect is described as wearing a dark colored hoodie with the hood pulled over their head. Nothing has been reported missing from the victim's residence at this time.
If someone has information that they would like to provide while remaining confidential, they may call the Crime Stoppers line at 586-TIPS (8477), 1-800-222-TIPS (8477) or visit www.tricitiescimestoppers.org