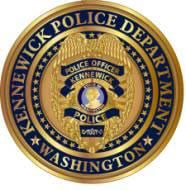 Telephone Harassment
Case Number: 13-31290
Date and Time of Incident: September 25, 2013 / 1125 hrs
Location of Incident: 2114 S. Rainier Street
Summary of Incident:
On 09/24/13, Kennewick Police took a phone harassment report involving a 90 year old female victim. The elderly victim stated that she had received numerous phone calls from a male that she did not know. The victim stated that the male made numerous sexual comments to her during each phone call.
Search warrants were obtained and served on Charter Communications and Sprint cellular phone company. The results of these search warrants led investigators to 2114 S. Rainier Street, where Officers contacted a male identified as Michael Chafin. Chafin was interviewed and admitted to making the phone calls. Chafin was found to be a level 3 registered sex offender.
Chafin was booked into the Benton County Jail for Telephone Harassment.
If someone has information that they would like to provide while remaining confidential, they may call the Crime Stoppers line at 586-TIPS (8477), 1-800-222-TIPS (8477) or visit www.tricitiescimestoppers.org