KPD Daily Briefing: Monday, September 23, 2013
Posted:
Updated: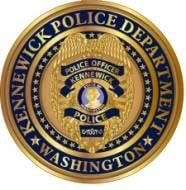 Monday, September 23, 2013
D-Shift

Theft from Vehicle/1700 blk S Sharon St-Officer Noble took a report of a vehicle
prowl/theft. Reporting party advised he left several plastic totes containing work tools
in the back bed of his pickup truck and they were missing comes morning. No suspect
info at this time.

Assault Threats & Felon in Possession Firearm/4700 blk W Metaline Ave-Officer
Reynolds assisted US Marshal and US Probation Officers who responded to a call from
DV victim advising them her 31 year old boyfriend had threatened to kill her and her
child with a pistol last night. After he went to work the victim called his Federal PO and
she responded to the residence with the US Marshals. While there they located the
pistol. The boyfriend is a convicted federal felon and cannot be in the possession of a
firearm. Officer Reynolds assisted the Federal Officers by writing up charges for DV
Assault Threats and Felon in Possession of a Firearm. Officer Reynolds assisted the
victim and her child by getting her into a protective shelter and staked out the
apartment until he arrived home and was taken into custody without incident. Officer
Reynolds then booked him on a 72 hr hold at BC jail. Requesting report be sent to ATF
for federal firearm charges.

Warrant Arrest/400 blk S Underwood-Officer Pitts obtained information that a 14 year
old male and 31year old male were at the location with multiple (9) warrants for their
arrest. Officers Pitts located both even though one attempted to conceal himself inside
the apt. Both were transported and booked into Juvenile and Benton County Jail.

B Squad

Domestic/600 blk N Garfield- Complainant reported that male has been living at the
location with her. She said he became upset when he found out another male was
calling her. She said he told her he was moving back to Florida and took some items out
of the house. She said she locked the door and he forced the door open to get the rest of his stuff. No threats and nothing physical. He left prior to police arrival and he
returned clear. She said she would call if there are further incidents.
Robbery/1200 blk W 10thAve- Complainant reported that a male tired to take her purse
as she was unlocking her door. The purse was on her arm and when the suspect
grabbed it spun her around. She said the male said, "Give it." She said she pushed the
male and he fled on foot. The male is about 5/09, skinny and was wearing a T-shirt. She
called management to complain about the light being out before call 911. An area
check was done, but no one was located.

Suspicious Fire/400 blk W 1st Ave - Kennewick Police and Fire responded to a fire with
18 foot flame at the location. Female was the only one home. She reported that her
dog alerted her to the fire and she went to where the dog indicated and saw the flames.
The nature of the fire appears suspicious. An officer was stationed at the location to
secure it.

Dangerous Weapons/W Canal & N Palouse-Officer Grant responded to a welfare check
and contacted a male who was extremely intoxicated and sitting on the sidewalk. He
was able to eventually provide his address and was offered a courtesy ride home. It was
explained to him that a weapons frisk would be required prior to him getting in the
vehicle for the ride. When he was frisked a holstered ASP was located on his right hip.
He was cited and released for a Dangerous Weapon and given a ride home.