KPD Daily Briefing: Tuesday, September 24, 2013
Posted:
Updated: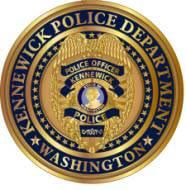 Tuesday, September 24, 2013
D-Shift
Auto Theft/4900 blk S Fruitland St-Owner advised Officer Noble that unknown suspect
stole his teal green 1990 Acura Integra LT WA License AEL7660 last night. No suspect
info at this time. Vehicle entered into access.

Malicious Mischief/Clearwater & Neel area-Officers Noble and Meyer investigated
several reports of unknown suspect (s) that threw rocks through multiple business
windows over the course of the night. In all (5) businesses in the 500 block of N Neel St
and (3) in the 3900 block of W Clearwater were damaged. No leads at this time.

Warrant Arrest/200 blk W 6thAve-Officer Pitts contacted a male in the front lobby. A
records check showed he had an outstanding warrant for his arrest. He was arrested
and transported to jail.

Auto Theft/400 blk S Olympia St- Reporting party advised his black 1997 Honda Accord
WA License ABH7527 was stolen by unknown suspect.
Attempted Auto Theft/300 blk S Olympia St-Officer Davis took an attempted stolen
vehicle report from reporting party who advised her husband's 2000 Honda civic was
entered by unknown suspect who tried to hot wire the ignition, severely damaging it in
the process. Several pieces of plastic the suspect handled and broke off from dash board
were placed into evidence for latent print examination. No further info at this time.

Theft from Vehicle/300 blk S Penn St- Complainant advised Officer Compton that an
unknown suspect entered his unlocked vehicle and stole a very expensive professional
trumpet and case. He is a music teacher at a Middle School in Pasco.
B Squad

Order Violation/8500 blk W Gage- Complainant reported that her ex-husband violated
a protection order on 09/08/2013 when he was at the business at the same time as she
was and said hello to her and again when they were both at their son's football game on
09/12/2013. He was sitting about 15 rows behind her and did not initiate any contact.
There are two orders in place one states that he is to stay 150 feet away from her and
one states he can attend their son's football games, but must maintain a reasonable
distance from her and does not specify a distance. The orders are confusing and
contradict each other. Case forwarded to the City Attorney with the orders attached for
possible charges.

Theft/200 blk S Olympia – Complainant reported that someone pushed his fence down
and there have been a lot of people walking through his yard at all hours. He believes
the traffic is drug related. He said that someone took his security lights from the back of
his house and believes the lights were removed to conceal the traffic.

Malicious Mischief/4200 blk W Clearwater –Complainant reported that an unknown
suspect broke the bathroom window at the above location. He has not been at the
location for 2 weeks and the damage could have occurred any time then.

Aggravated Assault/2900 blk W 19thAve- Female held a knife to male's stomach and
threatening to stab him. She was booked for Aggravated Assault.

Theft/1300 blk N Columbia Center Blvd- Male took $137.00 worth of cologne without
paying for it. He was trespassed from the mall for 5 years and booked for Theft 3rd
Degree.

Burglary/800 blk W Klamath- Complainant reported that an unknown suspect entered
her residence and took her Galaxy Tablet and $8.00. Entry was most likely gained via
the front door which was partially secured.
Theft/400 blk S Olympia St- Complainant said he found a wire attached to his light
switch which he traced to neighbors apartment. The suspect said his power has been
turned back on. He was cited and released for theft.

Harassment/800 blk S Cedar Pl- Complainant reported that male rented the location,
paid rent and suddenly moved out. He left 10 threatening voice messages. Criminal
citation mailed for two counts of harassment.

CAT

Hit and Run Follow-Up/4th & Olympia St-On Saturday afternoon Detective Gardner
witnessed a hit and run collision. Detective Gardner checked the area where he last saw
the suspect vehicle and found the suspect vehicle parked unoccupied. The traffic unit
investigated the collision and located a handgun inside the vehicle. Through
investigation the suspect/driver was identified. The 22 year old male is a convicted
felon and a gang member. He also had a DOC warrant for his arrest. Tonight Officer
Bennett located a vehicle associated with the suspect parked in the 400 blk S Olympia
St. CAT was notified and set up surveillance on the vehicle. A little while later the
suspect emerged from an apartment, and was arrested without incident. He was
booked into jail for his DOC warrant; Hit and Run and Driving while License Suspended.

Theft from Vehicle Follow-up/300 blk S Penn St-On 09/24/13 Officer Compton
investigated this theft report. The victim had left a very expensive trumpet and case
inside his unlocked vehicle and it was stolen during the night. The victim began
monitoring Craig's List and found his trumpet being advertised. The victim contacted
KPD to report this. CAT detectives set up a sting operation posing as buyers for the
trumpet. Undercover detectives met with two suspects at Kennewick &SR-395, and
were shown the trumpet. Detectives moved in and arrested the suspects. Booked into
Benton County Jail for Trafficking Stolen Property was a 21 year old male. A 17 year old
female had a newborn baby with her, so she was released to her mother and charges
will be referred to the juvenile prosecutor.

Stolen Auto Recovery/400 blk S Olympia St- CAT detectives were conducting extra
patrol in the area when they observed a stolen 1997 Honda Accord parked in the
driveway occupied by several people. The vehicle had been reported stolen the previous
day in Pasco, and was taken from an apartment complex parking lot. Detectives
contacted three subjects. The investigation led to the driver being arrested for
possession of stolen property. Detectives searched the vehicle, and on the floorboard at
her feet was a bag containing methamphetamine, digital scale and packaging material.
She was booked into Benton County Jail for Possession Stolen Property and Possession
of Controlled Substance-Meth with Intent to Deliver. The other two subjects were
released.