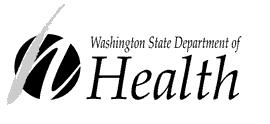 NBCRightNow.com - Funding for Washington's Women, Infants, and Children food and nutrition program now has funding until the end of October.
Following the government shutdown Tuesday, the state only had enough funds to cover through Oct. 9th. Now, the United States Department of Agriculture reallocated funding to cover the costs for the month.

WIC provides important nutrition assistance and health referrals along with breastfeeding support to pregnant and breastfeeding women and their children up to age five, whose family income is at or below 185 percent poverty level.
If the federal government shutdown continues through this month, USDA will not have funding to re-allocate for services in November, and Washington WIC may not have funding to continue operations.

The Department of Health had been working on contingency plans in the event that WIC services had to end in October when reallocation was announced. Agency officials now have more time to develop a strategy in the event the shutdown does not end by Nov.1.
For questions about local WIC services call the state WIC office, 1-800-841-1410.