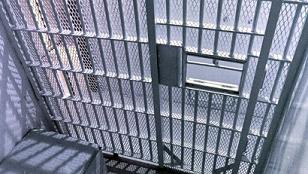 GRANTS PASS, OR. - Things were back to normal Monday morning at a youth prison in Southern Oregon, after guards say inmates took over of a portion of the facility this week.
Guards say they backed out of a quadrant of the Rogue Valley Youth Correctional Facility in Grants Pass Sunday night, when some of them became unruly.
Superintendent Ken Jeris says the guards locked the group of 11 boys inside about 25 percent of the prison during the incident.
Jerin says it took about five hours for the guards to control the situation, but in the end there were no injuries.
The Oregon Youth Authority aims to enhance the purposes of the juvenile justice system to ensure that communities are safe, that offenders are held accountable to victims and the community, and that offenders develop into responsible and productive members of society.
In order to achieve its mission, the OYA employs, trains, supports, and empowers a competent, professional, and diverse workforce. Developing an effective workforce to achieve these goals in a manner that merits public confidence and respect necessitates that all staff appreciate the relationship between their actions, both on the job and in their personal lives, and public opinion