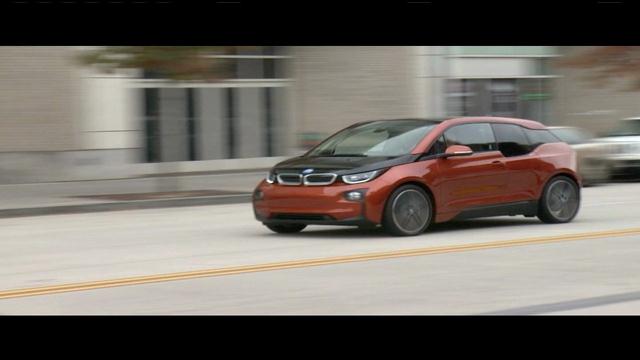 Cantwell test drives the BMW i3 Thursday
NBCRightNow.com - U.S. Senator Maria Cantwell helped launch the "new car of the future" Thursday in Washington D.C.

The car? Well, its the BMW i3 and it was made with cutting-edge carbon fiber in Moses Lake.
This is the first time a vehicle was built with a carbon fiber car frame and the material came from a plant in Moses Lake.

In her speech at the kickoff for the car, Cantwell highlighted the leadership in Moses Lake on composite manufacturing.
"We're very proud that BMW has a joint venture with a company is Moses Lake to produce carbon fiber for the i3. And the fact that we could help reduce their energy cost in production means that BMW is producing a car that is more fuel efficient," said Cantwell.
The factory where the carbon fiber was made, SGL Carbon Fiber, supports 80 high-skilled jobs in Grant County.
Using carbon fiber to replace conventional steel in automobiles can lower the weight of a vehicle by up to 50 percent, improving its battery range and fuel economy. The demand for this material in automobiles is estimated to grow by an annual rate of 8.4 percent through 2020.
In 2007, Cantwell introduced legislation with Senator Orrin Hatch (R-UT) along with then Senator Barack Obama (D-IL) to make plug-in hybrids and other electric automobiles more affordable for American consumers. A key provision of the bill that created a $7,500 tax credit for purchasers of plug-in electric vehicles became law in October 2008 as part of a bipartisan Cantwell-authored clean energy tax incentives package.