Walla Walla Police Department: SWAT Team Serves Search Warrant, Two Arrested on Methamphetamine Charges
Posted:
Updated: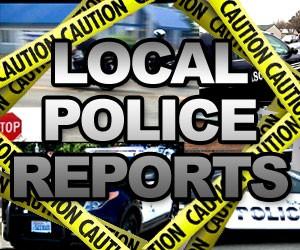 SWAT Team Serves Search Warrant, Two Arrested on Methamphetamine Charges
November 13, 2013

The City/County SWAT Team forced entry into an apartment located at 212 N. Roosevelt this morning and arrested two suspects on drug related charges. Christina L. Boucher, 51, and Richard C. Chapek, 55, who both reside in apartment #17 at this complex, were taken into custody immediately following the SWAT Team's entry at 6:50 a.m. Both suspects have prior arrests for narcotics.

The search warrant was granted based on an investigation by Drug Detectives from the Special teams Unit who made controlled purchases of suspected Methamphetamine from Chapek over the past several weeks.

Chapek is being held on probable cause for 2 counts of Delivery of Methamphetamine, Delivery of Methamphetamine within 1000' of a School Bus Stop, Possession of Methamphetamine, and Possession of Drug Paraphernalia.

Boucher is being held on 1 count of Possession of Methamphetamine after a smoking device containing suspected Methamphetamine was found behind the couch cushion where she was sitting.

Detectives searching the scene seized 4 small baggies containing trace amounts of suspected Methamphetamine and scales used in the weighing of controlled substances.
In an unrelated case, Chapek is also being held on 1 count of Attempted Theft 1st Degree, Malicisous Mischief 2nd Degree, and Attempting to Traffic in Stolen Property 1st Degree. These charges stem from an investigation following the attempted theft of a Honda boat motor from a secure storage facility in Walla Walla. The boat motor is valued at over $9,900 and sustained over $2,400 in damage during the attempted theft.

###

Tim Bennett #245
Public Information Officer
Walla Walla Police Dept.